Many people associate Uzbekistan with bazaars since it has been this way for thousands of years. Now, this thousand-year-old tradition is rapidly changing. Colorful bazaars are being replaced by modern shopping malls, supermarkets, and convenience stores. You can no longer bargain over prices here, but these modern ways of shopping are much more comfortable because things like rain, snow, and heat no longer interfere. You can buy everything you need quickly and in one place then simply pay at checkout.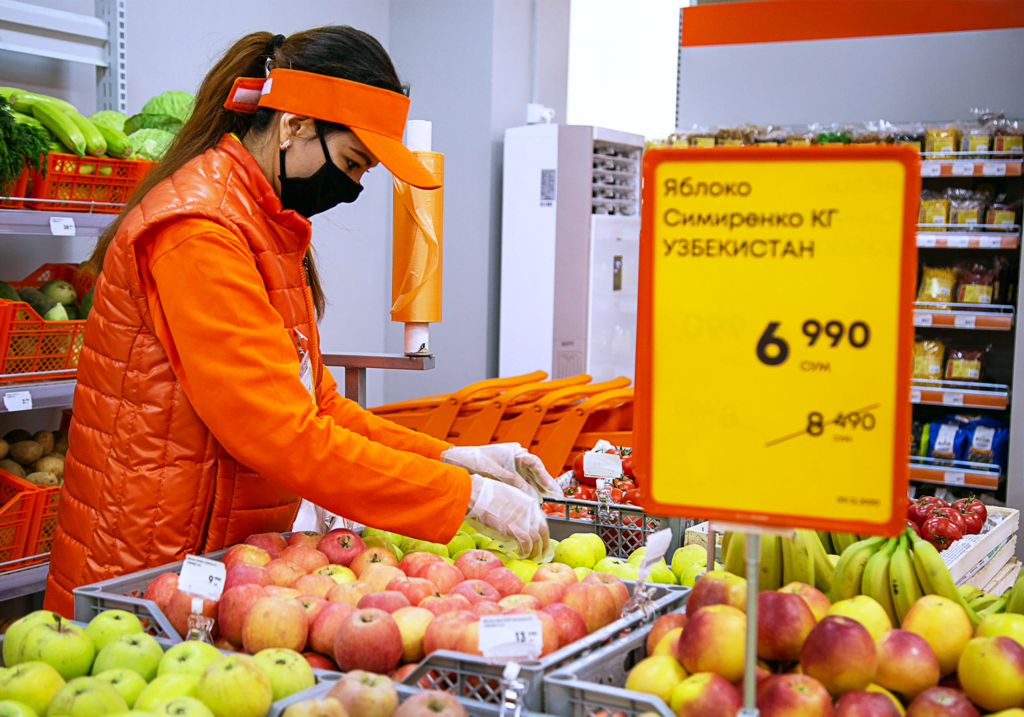 If we switch gears for a moment from aesthetics to economics, it is important to know that each square meter of a supermarket provides several times more money than an open market or bazaar for both the seller and the landowner even if the landowner is the state or city. In addition, supermarkets are much easier to ensure food safety control and proper payment of taxes.
The EastFruit team has long discussed the need to orient the entire cycle of growing, storing, processing, and selling fresh fruits and vegetables to the needs of supermarket chains. After all, these formats are the future of our trade. Even if trade moves online, which is already happening in other countries, the requirements and infrastructure remain relatively the same in regards to storage, sorting, processing, packaging, and distribution centers with cold chain support.
The struggle for the consumer has been unfolding here among supermarkets thanks to improvements in the investment climate for Uzbekistan. Carrefour stores promise to open as the first international supermarket chain for Uzbekistan by the end of 2020. The European Bank for Reconstruction and Development (EBRD) has supported the ambitious expansion plans of the supermarket chain Korzinka.uz (market leader in store numbers), which wants to expand to 140 stores by 2025. Magnum Cash & Carry, the largest trade and retail chain in Kazakhstan, also announced plans to enter the Uzbek market.
EastFruit's audit of supermarket fruit and vegetable departments in Uzbekistan conducted at the end of November showed that small local chains can compete successfully with market leaders. Unexpectedly, even for us, the small supermarket chain Green Apple ousted the leaders Korzinka.uz and Makro due to their complex assortments in their produce department.
On December 9th, another ambitious newcomer Baraka Market joined the race for the hearts and wallets of consumers and decided to open five stores at once! The stores operate in the convenience store format. "We are opening the first five retail outlets and in January their number will be 50. In 2021, you can find a Baraka Market in every district of Tashkent and beyond. Our brand will be present in Tashkent, the Tashkent region, and in other regions of the Republic of Uzbekistan," stressed Valery Razumov, General Director of Urban Retail JV LLC at the opening Baraka Market chain of stores, writes Podrobno.uz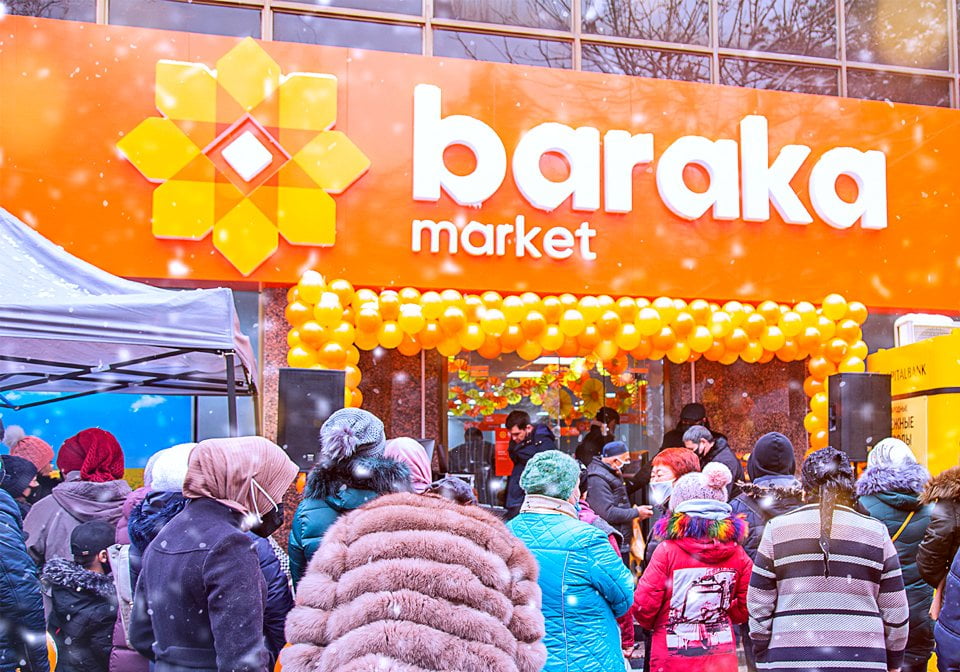 The company justifies its ambitious implementation plans in retail because of its international team with experience in other countries of the region. It is also interesting to note that a popular bulletin board in Uzbekistan also operates under the Baraka brand; however, we did not find any mention this is the same enterprise as well as another website of the Baraka Market company.
Read also: Vegetables and fruits are most expensive in Uzbekistan and Ukraine, cheapest in Georgia
In any case, retail market competition in Uzbekistan, and even in Georgia and Moldova, is developing very rapidly. In terms of network penetration, Uzbekistan is still far from regional leaders like Russia and Ukraine. Yet, we once again want to draw the attention of all farmers and wholesalers to the need to adapt production and trade to the requirements of these retail networks since they a fast becoming a very interesting channel for selling products.
EastFruit
---
The use of the site materials is free if there is a direct and open for search engines hyperlink to a specific publication of the East-Fruit.com website.