According to EastFruit analysts, consumers all over the world continue to expand the range of fruits they buy. One of the fruits most loved by consumers living in temperate climates is exotic papaya.
What's interesting, papaya can be now found even in supermarkets in Tajikistan, although just a couple of years ago even avocados and kiwis were very rare exotic fruits there. By the way, they even try to grow papaya in greenhouses in Tajikistan and Uzbekistan. However, this is definitely not a commercial production.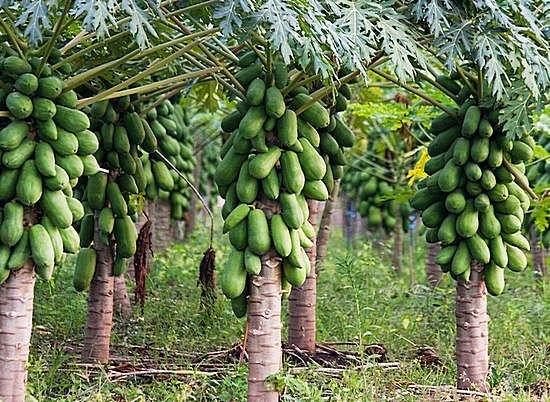 Who is the main exporter of papaya in the world? It turns out that the global leader in terms of exports, with a large, four-fold margin from all competitors, is Mexico. This is easy to explain, since the largest and one of the richest markets for exotic fruits, the United States, is located nearby. Mexico exports more than 200 000 tonnes of fresh papaya annually, with almost 100% of all exports going to the US and Canada.
Read also: Exotic durian with a disgusting smell is becoming more and more popular in Russia
About 50 000 tonnes of papaya are exported annually by Guatemala and Brazil. At the same time, the exports of papaya from Brazil have been declining in recent years, and the main market for papaya from Brazil is the EU and the UK. Guatemala exports papaya mainly to the United States.
The largest exporters of papaya in Asia are Malaysia and Sri Lanka. Slightly smaller volumes are exported by China, India, and the Philippines. In Europe, papaya is grown in southern Spain and subtropical islands. Therefore, Spain is a fairly large exporter of these fruits in the EU.
Of the African countries, it is worth noting Ethiopia, where papaya production is growing, as well as its exports. However, these are still quite small volumes.
The main importer of fresh papaya globally is the United States. It imports 10 times more papaya than any other country in the world – about 200 000 tonnes per year. Canada is the second largest importer, and  Singapore is the third. This exotic fruit is also loved in Germany and Portugal – imports reach 11 000-14 000 tonnes per year there.
For comparison, Ukraine annually imports only about 170 tonnes of papaya, Moldova – only 4 tonnes, Georgia – 1 tonne, and Uzbekistan – less than 1 tonne.
EastFruit
---
The use of the site materials is free if there is a direct and open for search engines hyperlink to a specific publication of the East-Fruit.com website.