Watermelon Day is celebrated by countries around the world on August 3rd. Tajikistan is no exception, especially since its production volume of melon crops is constantly growing in the country. Watermelons first appeared in Tajikistan around the 11th-12th centuries according to NIAT Khovar.
The Ministry of Agriculture of Tajikistan stated the country had a high yield of melons this season. Due to the high supply, prices for watermelons and melons were two times lower than a year ago. If, for example, a medium-sized watermelon costs 20 somonis at the beginning of last year's season, then this year it was purchased for about 10 somonis.
Watermelon harvesting was in full swing on the farms of the Khatlon region in August. They also collected melons grown on dry land in Khatlon and the Gissar Valley. This led to plenty of watermelons and melons in the markets of Tajikistan.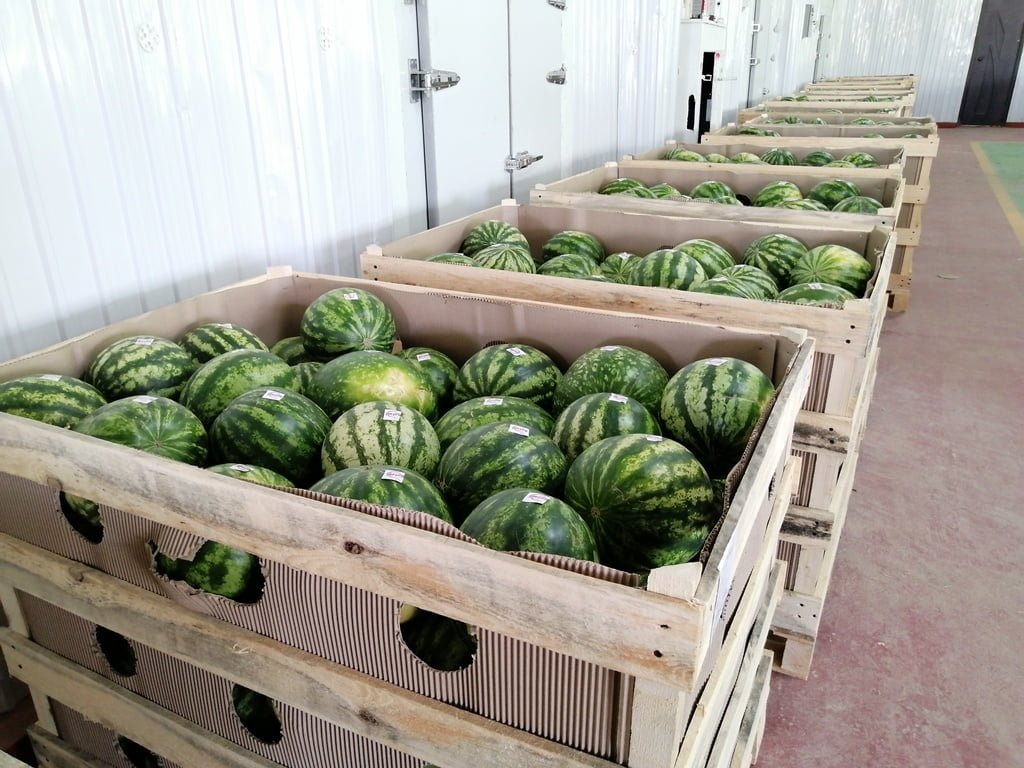 The Khatlon region provides melons not only to the entire Republic, but also exports watermelons and melons to Kyrgyzstan, Afghanistan, and Pakistan. The first batch of Tajik watermelons from the 2020 harvest was sent to the Irkutsk region of Russia with a sticker "Grown with Love by Tajik Farmers."
Tajikistan had its first watermelon shipment to the Baltics in 2019 as a pilot effort.  This year the Khatlon Watermelon Cooperative successfully exported 20 tons of watermelons to Lithuania.
Read also: Unprecedented cheapness of vegetables and fruits in Tajikistan in 2020 – causes and consequences
According to the Department of Crop Production of the Ministry of Agriculture of Tajikistan, melon crops have been planted on more than 18,000 hectares this year, which is 2,000 hectares more than last year. Also, to date, more than 20,000 tons of melons have been harvested from 752 hectares, which is 12,300 tons more than last year's figure for the same period.
While melons were being sold, melon seeds were planted under cover. These were imported early ripening varieties like Nexia, Crimson, Ataman, Photon, and others. In Tajikistan, there are about 70 varieties of melons and about 15 varieties of watermelons. The yield on rainfed lands is 2 times lower but with irrigation, you can get up to 400 centners per hectare.
"The average yield of melons crops this year was 268.4 centners per hectare, which is a good indicator," the Ministry of Agriculture believes.
EastFruit
---
The use of the site materials is free if there is a direct and open for search engines hyperlink to a specific publication of the East-Fruit.com website.