Along with fresh persimmons whose season is coming to an end, dried persimmons have recently appeared in large quantities on the Georgian market. They are one of the most popular New Year's delicacies in Georgia. Bundles of dried persimmon tied with threads are sold at agricultural markets at a fairly affordable price of 3.5 lari ($1.10) per kg in comparison with other dried fruits. However, prices for dried pitted persimmons (made from the Khachia variety) are almost twice as high, starting at 7.5 lari ($2.30) per kg. For comparison, the cost of prunes, which are also popular in Georgia, starts at 10 lari ($3.03) per kg.
Most farmers prepare dried persimmons at home; only a few use the services of special dryers. The technology for making dried fruit is simple, but it takes time and effort. Strong fruits are selected with whole, tight-fitting stalks. The peel is carefully removed from the persimmon fruit. Each stalk is then tied with thread so that the fruits do not touch each other. The finished persimmon garlands are hung to dry in the sun and wind. Some manufacturers periodically crush semi-finished dried fruits with their fingers to give them better shape and speed up the appearance of sugar bloom. The drying process takes about a month to finish.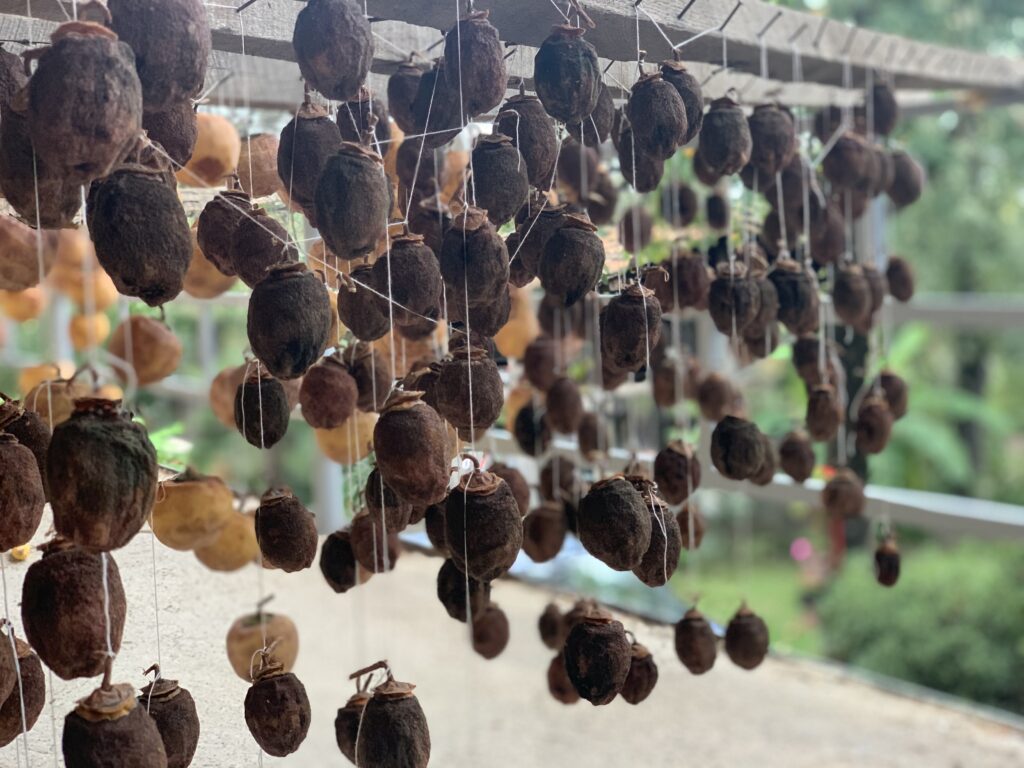 For fresh persimmons during the last week and a half of the season, there has been a tendency to decrease its quantity in the markets since the mass harvest is almost complete. The choice of persimmons in agricultural markets during the day is much smaller than in the morning. Retail prices for fresh persimmons do not differ much from wholesale ones. They have not undergone significant changes over the last period. Prices for 1 kg of persimmon, depending on the size and quality as well as the location of the seller's stand, range from 0.8 lari ($0.20) to 1.50 lari ($0.50).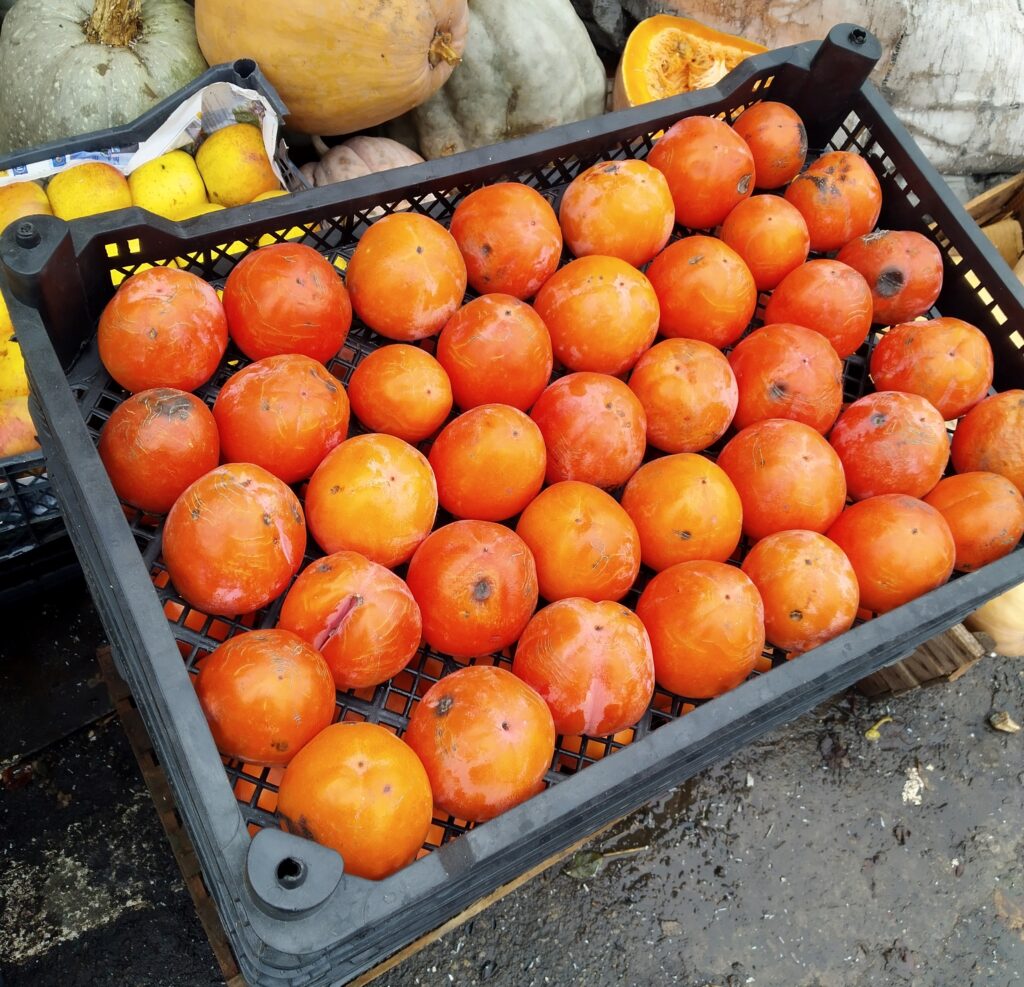 Read also: Persimmon prices in Tajikistan skyrocketed after rumors of the fruit's positive impact on COVID-19 treatment
Persimmon production in Georgia for the last 3 years has been characterized by an upward trend. According to the National Statistics Service, the persimmon harvest was 8,900 tons in 2017; 10,000 tons in 2018; and 14,300 tons in 2019.
This year, persimmon exports are noteworthy in comparison with last year. According to official data, during the period from August 1 to December 6, 2020, 10,300 tons of persimmons were exported from Georgia, which is 38% more than a year ago. In monetary terms, the export of persimmon amounted to $5.5 million, which is 41% more than a year earlier.
The main suppliers of Georgian persimmons to the market are traditionally the regions of Kakheti, Imereti, and Samegrelo, followed by Adjara.
EastFruit
---
The use of the site materials is free if there is a direct and open for search engines hyperlink to a specific publication of the East-Fruit.com website.