The prices of imported, mainly Greek, strawberries in supermarket chains in Chisinau fluctuates between 130-150 MDL/kg ($7.2-8.3/kg) at the end of January. Low quality strawberries in some discounter chains are offered to customers at a discount of up to 120 MDL/kg ($6.7/kg). In the pre-holiday week of December 2021, strawberries in the capital's retail chains cost no less than 180 MDL/kg ($10.1/kg).
From the second half of January 2021, imported strawberries in the supermarkets of the capital of Moldova also began to get cheaper. Nevertheless, the retail price did not fall below the level of 160 MDL/kg until the end of last winter, with a stronger MDL against the euro and the dollar.
The constant availability of imported strawberries in Moldovan supermarkets during the "off-season", from November to March, even in assortment (branded casseroles and flow packs, open plastic trays of various size) has become normal only in the last three or four years. From the first year of the pandemic, some supermarket chains claiming premium status in the Moldovan retail began to position winter imported strawberries not as expensive out-of-season exotics, but as a standard commodity item.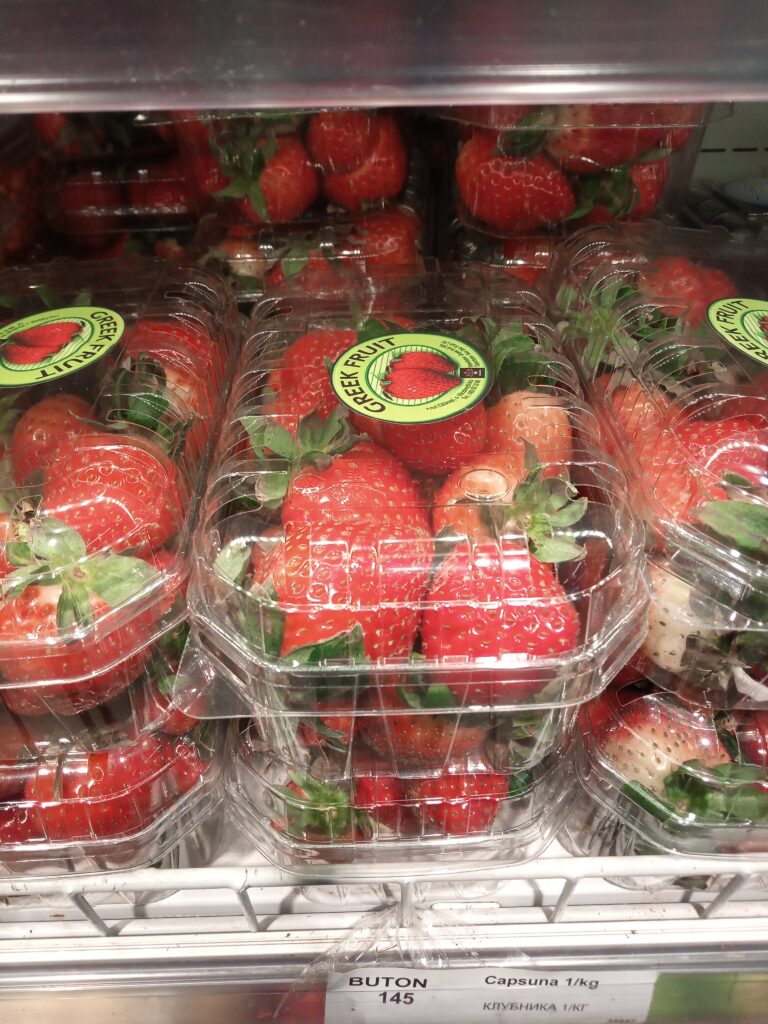 According to the managers of one of the chains, in December last year "there was a mistake with the imports of strawberries, they were purchased at a relatively high wholesale price." At the same time, the expected sharp pre-holiday demand for berries, grapes and some exotic fruits did not happen. Partly, the consequence was a big disparity in prices and quality of products remaining on the shelves. It is likely that the downward trend in strawberry prices will continue until the end of winter.
The Association of Berry Producers "Pomușoarele Moldovei" assesses the current situation ambiguously. On the one hand, the relatively low prices for strawberries in stores with the prerequisites for a subsequent decline will put pressure on the starting price level for local greenhouse strawberries of the new harvest (it becomes available on the market in early April in years with mild winter and early spring). On the other hand, as the representatives of the association hope, the low quality of imported strawberries in the off-season "may become an advertisement for our early berries."
EastFruit
---
The use of the site materials is free if there is a direct and open for search engines hyperlink to a specific publication of the East-Fruit.com website.