Apple, strawberry, peaches, cherry growers and investment funds are stepping into the blueberry business and this is not only because they taste very well…
The Blueberry consumption globally is increasing at a high speed. The IBO (International Blueberry Organisation) assume the consumption will double from 1mln ton to 2mln tonnes in 7 to 10 years. This is massive and a couple of actions has to be taken to provide the volumes.
If we focus on Europe and Central Asia, this means this region has to plant 22.000 ha to cover the consumer need and this will not be enough as old varieties has to be replanted.
Why are blueberries interesting?
a) For the consumers
It is easy to eat and very healthy as it is one of the few Superfruits with a high content on antioxidants, so health research is the best promoter for the fruit.
Additionally, and this is different with some other Superfruits, the taste is loved by all consumer categories: Sweet with a light touch of acidity. In the US consumers eat on average 1,2 kg per Capita; European consumption was growing the last 2 years with more than 20% and reaching now already 250g per capita. The projections are to go to more than 900g within the next 6-8 years, mainly driven by the combination of Health and taste.
Consumers around the world continue to hear about new & positive health benefits of including blueberries in their diet.
Recently new health research (the Circles study – US) was published and it is scientific proven that Blueberries will lower the Risk of Alzheimer Disease and/or Dementia as well as on Type 2 Diabetes.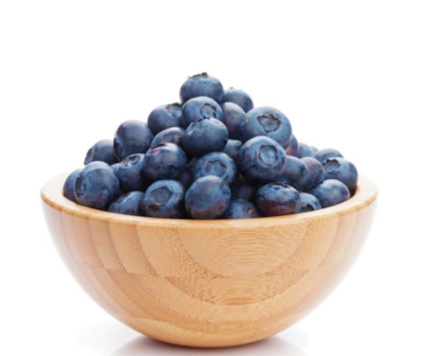 b) For the Grower/investor
The new genetics and varieties of Blueberries will give higher yields and higher prices.
If you want to compare your actual crop (apples, cherries…) to blueberries, you must reach with new planting techniques and varieties minimum 20 ton per ha and 25 ton must be achievable if you are a good grower (today the Eastern European average is about 8-10 ton her ha). Selling prices of Blueberries are much higher compared to all other local fruit. According to EastFruit price monitoring, average producers' blueberry prices in Ukraine in the current season were 18 times as high per kg as prices of apples (215 UAH for blueberries vs 11.7 UAH for apples), in Georgia and Poland farmers got 13 times more per each kg of blueberries than per kg pf apples (14.2 GEL vs 1.1 GEL and 21.4 PLN vs 1.6 PLN correspondingly). Fall Creek has agronomists and economists in their teams to compare potential and business plans with you.
A blueberry plant will grow easily for 15 years and the Return on investment is rather short compared to other crops.
Key to success is to choose the right varieties: most of the old varieties are good 'in the field' but a modern fresh fruit supply chain to deliver the European, Russian or Azian consumer needs more than taste on the bush: today you need a firm berry after 30 days shipping/transport to arrive in good conditions to sell to the consumers. On top we see the consumers prefer a good tasting berry (no surprise) and preferably uniform size so like in other fresh categories: uniform constant quality.
c) For a supermarket/consumer
The supermarkets see the category growing rapidly and in the UK the Blueberry category today is bigger in Value than Strawberries (lower volumes but higher prices). The UK consumption is already above 1 kg per capita and mainly driven by quality: In order to improve quality supermarkets ban old varieties such as Chandler, BlueCrop, Eliott… this has a big impact on old plantations and is at the other side a big opportunity for newcomers in the industry: if they plant the right and new varieties, they can be sure of the interest of supermarkets: firm, crunchy and tasteful will be the key words.
Why is Eastern Europe/Central Asia interesting?
If you are based in Uzbekistan, Kazakhstan, Ukraine, Georgia… you have different strong assets to believe you can win with Blueberries:
Location: Central Asia has not stolen its name: it is quite central towards Europe, Asia and Russia. This gives these countries different export opportunities.
Labour: is maybe the biggest advantage: labor in general is cheaper compared to other production area's and on top, Europe has big difficulties to find labour to harvest the fruit and so expansion is limited.
Land: the availability is low, and cost of agricultural land is high in Europe and growers have hard time to find land to expand.
Which varieties and how to select?
Varieties are a big part of the success: you can grow most of the blueberry plants where you want but this does not mean you get the best yield or blueberry.
In blueberries you have 4 basic categories, based on their needed chill hours: High Chill (Northern Highbush), Mid Chill, Low Chill (Southern Highbush) and Zero Chill. A good climate analyses is needed to select your right cluster. Fall Creek is the only supplier who is able to offer a full assortment for all chill levels so we honestly can offer the best varieties for your situation – says Hans Liekens, Commercial Director at Fall Creek.
Fall Creek produces yearly over the 30 million plants and commercializes more than 200 varieties globally. If you are interested to discuss your project or opportunities with Fall Creek, you can visit http://www.fallcreeknursery.com/
EastFruit
---
The use of the site materials is free if there is a direct and open for search engines hyperlink to a specific publication of the East-Fruit.com website.