Of all the mandarin concentrate produced by the Georgian Industrial Asset Management (GIAM) Group in Georgia, almost 100% is exported. Managing Director Revaz Gogitidze told EastFruit that Japan and a number of European countries are traditionally among the main sales markets. In addition, the Russian branch of Coca-Cola has been interested in the plant's products for the last two years and the concentrate is purchased by a Swiss intermediary.
According to Revaz Gogitidze, the COVID-19 pandemic has hardly affected export demand. "The demand remains stable, our mandarin concentrate is now exported to all our markets, and there are no restrictions from this point of view. The end consumers of our products are natural juice bottling plants. We have long-term partners who are confident in the quality of our products," he said.
GIAM Group's plant is located in Kobuleti (Adjara, Georgia) and has been operating since 2012. The company installed three production lines: concentrated fruit juices, fruit purees, and sorting mandarins. Currently, their main product is mandarin concentrate. The working capacity of the processing line is 15 tons per hour. The finished product is concentrate bottled in 200-liter aseptic containers. The company has ISO 22000 certification as well as a kosher certificate for its products.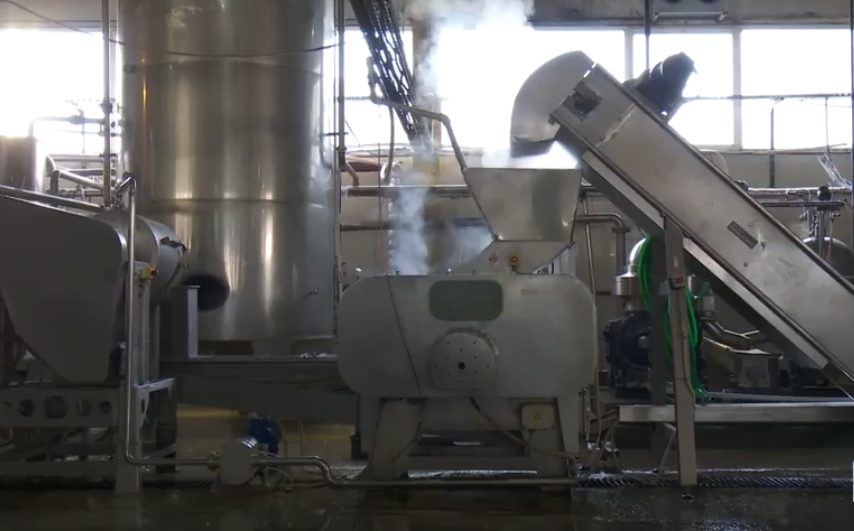 This year, GIAM Group is the only program participant in subsidizing the purchase of non-standard mandarins from farmers, which was implemented by the Ministry of Agriculture of the Autonomous Republic of Adjara. To date, the plant has purchased and processed more than 2,000 tons of non-standard mandarins. By the end of the mandarin season, the company plans to purchase more than 6,000 tons.
Revaz Gogitidze says an important next step is to acquire a line for the production of natural juices in retail packaging, which will make the production more profitable. "For a certain period of time, we also produced fruit (mainly apple jams and purees), which were exported (demand for such products is relatively low in Georgia) mainly to the CIS countries. However, we could not compete in prices with identical products from, for example, Belarus and Poland. If we produced our products in retail packages, everything could have turned out differently. However, it was a semi-finished product since we poured our products into 20-25 kg barrels and supplied them to factories that produced the final product. As a result, we have suspended this line.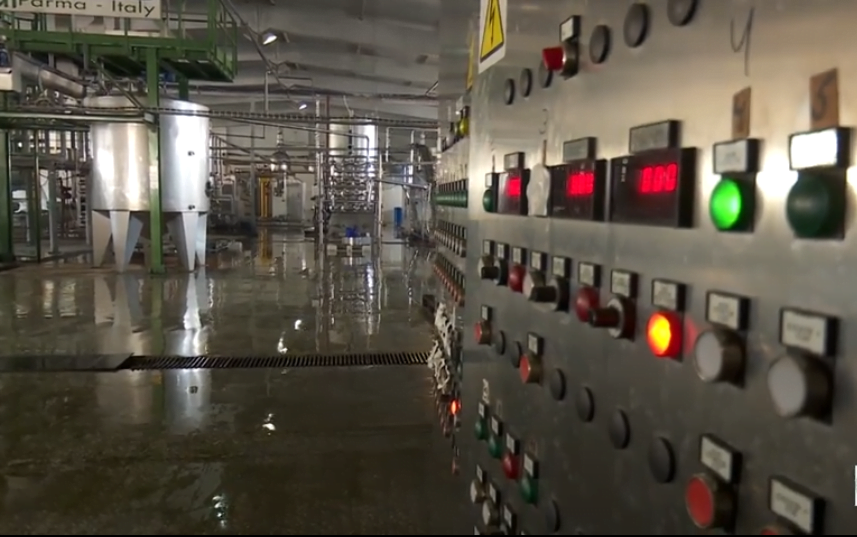 "At this stage, we decided to focus on the production of concentrated juice from mandarins that grow in our own region. This allows us to save on transport costs and also falls under the subsidy program of the Ministry of Agriculture of Adjara. According to the program, a farmer can pass non-standard mandarins at a fixed price of 0.20 lari ($0.06) per 1 kg, of which we pay half, and the Adjara AR budget pays the other half. There is profit in this direction, but it is minimal given that the line now operates only a couple of months a year. On the other hand, we realize that we are talking not only about income but also about our participation in a social project. A way out of the situation would be taking the next step to install a filling and packaging line at our production facility, then we ourselves will be able to produce the final product of natural juices," said the managing director.
Mr. Gogitidze said the company has selected suitable modern Italian-made equipment, but it costs 1.5 million euros. Currently, the company can only cover half of the cost. GIAM Group reached out to international organizations and standard state programs, but funding was not possible at this time. However, the company continues to look for opportunities and one of them is, again, considering government assistance.
"Maybe the state will help us to establish cooperation with some fund. In turn, the plant will be ready to free the regional budget from subsidizing the purchase of non-standard mandarins and pay the farmers a fixed amount under the relevant program on their own. We sent this proposal to the Ministry of Agriculture of Adjara, which was asked to act as a mediator with higher authorities. We hope for a successful solution to the issue," concludes Revaz Gogitidze.
EastFruit
---
The use of the site materials is free if there is a direct and open for search engines hyperlink to a specific publication of the East-Fruit.com website.