On March 16, 2023, the EastFruit project held the first online conference "Quick freezing of berries, fruits, and vegetables in 2023: a market overview, investments, prospects". The recording of the conference is already available here (in Russian).
One of the most interesting topics covered was the rational planning of the business structure and key points for the creation of a berry/fruit /vegetable freezing enterprise to help novice investors avoid the most common mistakes.
Our experience shows the success of vegetable, fruit, and berry freezing business usually depends on:
— the willingness of an investor to work hard and devote all his time to the business;
— access to sales markets;
— availability of raw materials competitive in price and quality;
— availability of affordable and skilled workforce and experts;
— the cost of logistics;
— availability of certified laboratories and the possibility of doing the necessary and required analyses by importers;
– striving for standardization, obtaining necessary certificates, and following good manufacturing practice (GMP);
— availability of local infrastructure;
— constant market analysis and communication with its participants.
These factors are often described in our articles but can be categorized, expanded, and explored in more detail. Since some issues have already been covered earlier in our articles, each new article will be an addition to the topics already covered.
Communication and search for information about crops, prices for raw materials and finished products, labor, energy, consumables, equipment, current trends for end users, and any news from the industry is a daily mandatory component of the vegetable, fruit, and berry freezing business. This data does not ensure success but will help in planning operations.
One of the pitfalls for newcomers to the market highlighted at the conference is pricing. Very young and inexperienced companies often do not quite understand how the price of the finished product is formed. Seeing a high price for frozen produce, a producer calculates the approximate allowable price for raw materials, buys them, and as a result of the market downfall, the price of the finished product does not cover the costs of its production. That is, the freezing enterprise acts as a planner of the possible events and trends in the market when trying to guess the selling price of the finished product and the purchase price of raw materials.
At this stage, there is another important feature, namely, the formation of prices for raw materials and the further transformation of this raw material into a finished product:
Point 1: if you buy raw materials of poor quality, you can never get good-quality products out of them. A low-quality product cannot be sold at a high price. Therefore, it is important to strive to buy good raw materials at the best price. If the product is initially planned to be of low quality, raw materials for lower quality should also cost less.
Point 2: if you transport raw materials in inappropriate containers, their quality may decrease, and the price of the finished product will be lower, too. Important: do not ignore the requirements for transportation, as deformation and other consequences of improper transportation in the wrong container will affect the quality of the finished products.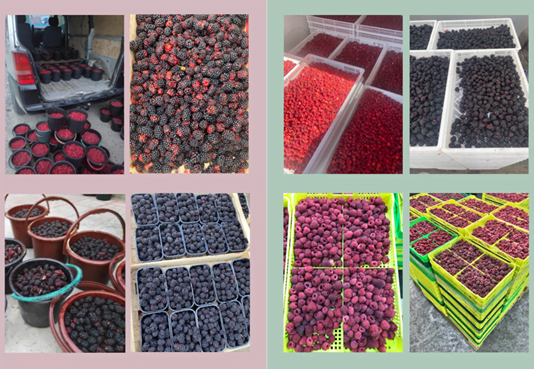 Point 3: if the first two points are taken into account and good raw materials arrived at the plant, but a production error was made and a class 2 product is produced from raw materials of class 1, this will lead to the biggest losses, since expensive raw materials were bought, and the output is a cheap low-quality product. It is important to have production control and product quality control tools at all stages of production and distribution.
Point 4: at the production stage, quality standards, rules of work with the requirements for the finished product, and its production in view are important. In a separate article, we will talk more about certification and standardization. Important: certification is a long, time-consuming, and costly process that must be dealt with.
Point 5: product specification and product photo. Only real photos should be sent to a client and honest specifications made, otherwise if a more beautiful photo or a higher-class specification is sent to a client, which the product does not meet, he can make a complaint upon receipt of goods. You must be able to define the class of your product and understand that the producer must have the same vision of this classification as his customers/partners.
Point 6: we do not sell the product that we produce, but strive to produce the product that people buy, according to the international frozen food quality classes. As a result, we attribute our product to a particular class and make a specification for it.
Point 7: Top-class products are more profitable. if possible, you can also consider organic production, which continues to gain popularity.
Each of the above steps is basic and non-negotiable.
Quality goes without saying. It must correspond to what was declared.
In addition to a high-quality product, there should be marketing, flexible terms, and other benefits offered to a client to make him want to cooperate with you.
Ultimately, the experience that producers gain along the way, setting up all the steps to carve out their niche in the market, is very costly but critical to succeed in this business.
EastFruit
---
The use of the site materials is free if there is a direct and open for search engines hyperlink to a specific publication of the East-Fruit.com website.