The cuisine of the countries of Central Asia, and, in particular, Tajikistan, is rich in unique and wholesome products that can have great export potential. Demand for ethnic superfoods with pronounced beneficial properties in developed countries such as the United States and the European Union is very high. One of these products that can be classified as a superfood is mountain anzur onion.
The name "anzur" refers to several related species of mountain onions also known as "giant onions", "stalked onions" and "onions of Suvorov." This is a perennial herb and onion family (lat. Allium oreoprasum). It is believed that the homeland of this onion is the north of Tajikistan. There are numerous legends that the consumption of anzur onion allowed saving whole armies from scurvy and other diseases.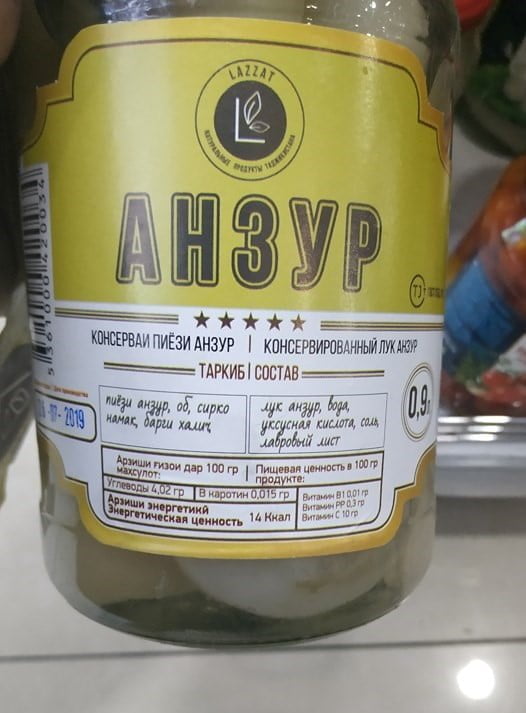 Population harvest anzur onion in the mountains of Tajikistan. It is used for home preservation and also sold at canneries. Canneries pay $0.6 per kg of raw anzur onion. The price of the finished product in a 1-liter jar is $1.7 (600 grams.). The price of the product on store shelves and in markets for 1 kg is $2.5. The wholesale price for pickled onions ranges from $2.0 to 2.2 per kilo.
Considering that intensive onion harvesting in the mountains has led to a significant decrease in its presence in the wild nature, scientists are actively working to create varieties suitable for cultivation on an industrial scale. Raw anzur onion harvested in the mountains is completely unsuitable for consumption because it has an unpleasant odor. This is due to the high content of essential oil, which gives the raw bulbs a strong sulfurous smell. To get rid of the smell, in Tajikistan anzur is soaked for 40 days in salted water, the water being constantly changed. After the smell disappears, the onions can be pickled.
A marinade, as a rule, consists of the following components: water, salt, sugar, acetic acid, dill, and black peppercorns. Sometimes bay leaf and dried dill are also added.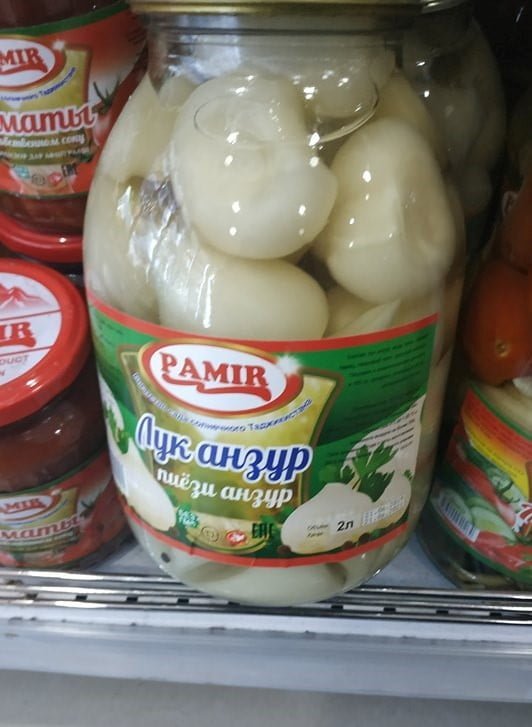 As for taste, pickled anzur onions resemble radishes rather than onions. For the person who tasted it for the first time in a pickled form, it is something between good pickled cucumbers and sauerkraut. Anzur is at the same time acidic due to pickling and has a pungency like most types of onions.
The pickled onions stimulate appetite, so it is often used as a snack before the main course. Onions in Tajikistan are served, as a rule, separately from other dishes. It is used both as a separate snack and as a component of vegetable salads.
The color of anzur onion is milky white. The onion can be whole, but it can also have cloves, like garlic. The leaves of anzur are similar to the leaves of a tulip. Depending on where the anzur onion grew, its taste may differ. However, for those who consume little of it, the difference in tastes may be almost not noticeable.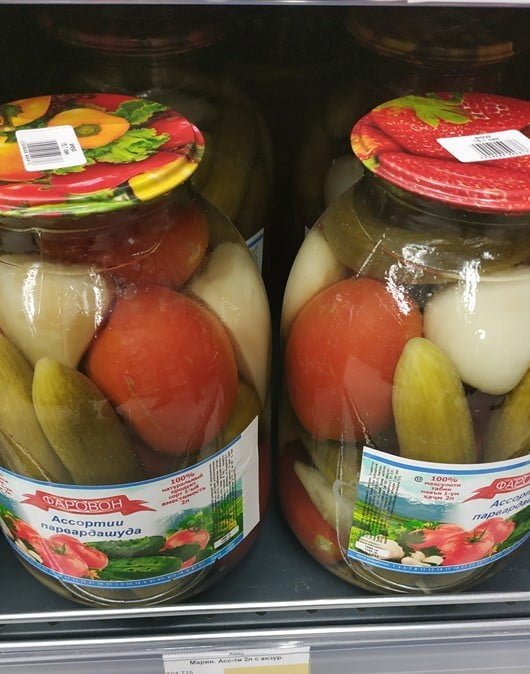 In Tajikistan, according to Bakhtiyor Abduvohidov, an international consultant to the Food and Agriculture Organization of the United Nations (FAO), onions are traditionally compared to ginseng for their beneficial properties. This is a medicinal plant that contains many carotenoids, vitamins B, B1, PP, C, D, and E. "We also take it as a medicinal plant to strengthen the stomach, improve vision and hearing, and even to relieve headaches. Squeezed juice of anzur treat rheumatism. In folk medicine, onions are often recommended for the treatment of male infertility and impotence. It is believed that it also strengthens non-specific immunity," says Bakhtiyor Abdukhukhidov.
Anzur onion is already actively exported from Tajikistan to many countries. This year, on the shelves of the USA and Estonia, pickled anzur onion by the Subhi Vatan company was available for the customers.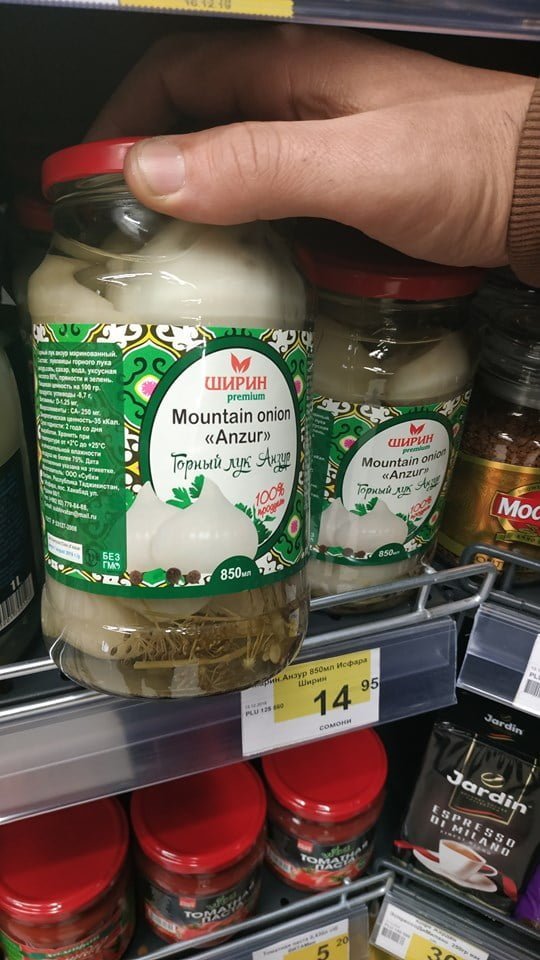 Anzur onion is undoubtedly a promising product, the export of which can be successfully developed. Particularly promising is the increase in industrial production of anzur onions on the background of decreasing exports of ordinary yellow onions from Tajikistan. This product can be an alternative to the yellow onion and, at the same time, one of the calling cards and national pride of Tajikistan.
EastFruit
---
The use of the site materials is free if there is a direct and open for search engines hyperlink to a specific publication of the East-Fruit.com website.