Lavender is called a Blue Gold in France. This perennial plant with fragrant buds in all shades of blue, dark blue, purple, as well as white, pink and soft green is becoming popular in the commercial growing segment. This is explained by the fact that lavender is used in pharmaceutical, food, cosmetic and other spheres, which makes the demand for this plant consistently high, and its production promising.
Lavender oil, lavender honey, lavender hydrolate, lavender bouquets, vacations and photo sessions in lavender fields – this is a non-exhaustive list of business ideas to implement by investing in lavender.
A competent business plan and marketing is important for starting a lavender growing business.
Experts note that the average yield of lavender, subject to the correct selection of cultivation technology and seed material, is 6,5–7 t/ha. From this harvest, you can get up to 100 kg of essential oil – the most valuable product of lavender processing.
The average wholesale price for lavender oil is about $ 50/kg, and the retail price is $ 80/kg in Ukraine. Thus, the entire harvest can be sold at $ 8-10 thousand. In addition, money can be earned from the sale of seeds or lavender seedlings.
"We cultivate the scent of happiness" – this is how the Ukrainian company "Lavandova Manufactura" says about lavender. This is a family-type farm that has been growing lavender angustifolia since 2019 and offers lavender planting material for sale. Lavandova Manufactura reports that the sales of seedlings start at the end of March (when frosts are no longer expected and the air temperature is stable at around 10 degrees above zero) and last until the end of April. As the company's experts warn, planting lavender at the end of May, when it is already hot enough, is risky, but you should still have regard to the weather in your area. Lavender can also be planted in the fall – from late September to mid-November.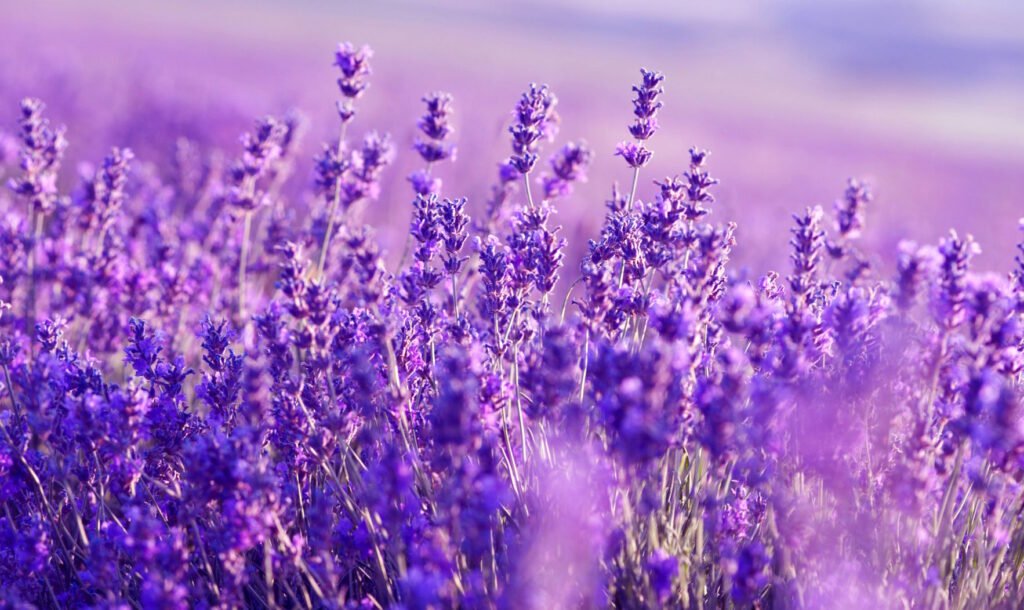 The business of lavender production will be promising, provided that it is grown on an area of ​​at least 1 hectare – both the producers of the planting material and farmers say this. In addition, equipment is needed to cultivate the land and about 13-18 thousand bushes of planting material, depending on the planting distance (0.3-0.6 m between plants and 1.2-1.6 m between rows). The most expensive purchase is planting material, as the price range for high-quality seedlings is $ 0.5-1 per plant (there are also lower-quality planting material offered at $ 0.3). However, costs can be saved by growing lavender from seeds on your own. Also, plant protection products are needed to cultivate the soil for industrial production of lavender.
Profit from growing lavender can be obtained in the first year, provided that the plantation was laid in September. If lavender was planted in the spring, it cannot be harvested the same year. This is because the harvest in the first year of planting will be small and will not recoup the costs of harvesting. In addition, the root system of the plant will still be insufficient for safe processing and propagation.
The business of growing lavender is only gaining momentum in Ukraine. There are no more than 20 growers engaged in the industrial production of this culture now. Olexandr Maslenko, owner of the Lavandova Manufactura, that has been growing lavender in Poltava (Ukraine) since 2019, spoke about what is most important in the production of lavender, what determines the success of this business, how promising the processing industry is, and why cooperation of all players in the EastFruit market will take place in the future.
"Tillage, planting patterns and seedling selection are the three main components of successful lavender production."
The three most important components of successful cultivation of lavender, Olexandr notes, are the correct cultivation of the land, the choice of seedlings and the correct planting scheme.
"We have seedlings of standard, large and small sizes, which are subsequently grown. When we were making the first steps in growing lavender, we decided to plant the last type of seedlings," Olexandr notes.
As to climatic conditions suitable for lavender, the owner of Lavandova Manufactura notes that according to the so-called map of frost resistance zones, they are the same in all regions of Ukraine, except for Odessa region, where climate is slightly milder.
"Lavender is a drought tolerant plant, but depending on the farmer's objectives, it can be watered and fertilized. For instance, for the production of lavender oil, only natural ingredients like ash should be used as fertilizers. If growing lavender in large volumes, you need to think over the planting scheme in advance, taking into account the further possibility of mechanical cultivation of row spacings.
How to develop the correct planting scheme, necessary for calculating the number of seedlings per 1 ha? It should be noted that there are required limits. For example, the distance between the bushes should be 40-60 cm. We recommend exactly 40 cm. This is due to the fact that later, when the seedlings germinate, they intertwine with each other and then flower in the same line. If this distance is maintained, about 9 thousand seedlings are needed per 0.5 hectare.
As to the distance in the row spacings, it should be from 1.40 to 1.60 m, depending on the size of the equipment that will process the field.
As for our plantation, we originally planned it as an art object – 0.5 hectares of fields were planted in the form of the sun. We process this area manually – we have 3 workers for it. Our field is equipped with an irrigation system "Tuman" with a working width of 2.5 meters. We take water for irrigation from our own well," Olexandr explains.
Regarding lavender varieties, Olexandr emphasizes that there are narrow-leaved, broad-leaved and hybrid varieties (lavandin). The company "Lavandova Manufactura" grows a narrow-leaved variety of English selection "Office". In addition, a year ago, the company submitted documents for state registration of two varieties of lavender for creating a certified nursery.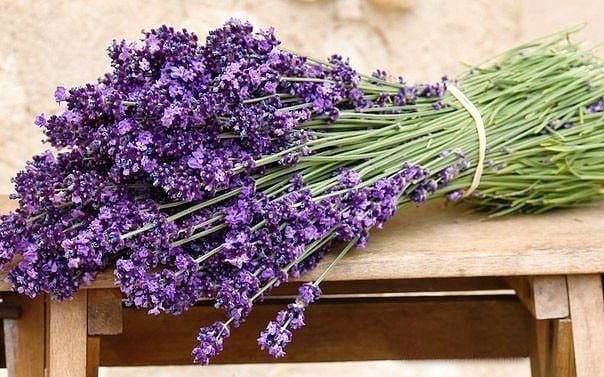 "Industrially lavender should be cultivated on an area of ​​at least 5 hectares"
The main business model of Lavandova Manufactura, according to its owner, is based on the sale of seedlings, and the above-mentioned plantation is a kind of business in business. "Several types of lavender are planted there and the main goal is beauty for our visitors to relax.
In the current season, we have made only 40% of the planned volume. We want people to visit us to have a rest from the bustle of the city, make beautiful photo sessions. But our main goal is to conduct off-site wedding ceremonies," the owner of the company notes.
At the moment, the company cultivates lavender in three locations: a demo field, a field for growing seedlings, and a field for exclusive lavender varieties.
"The main customers of our seedlings are mainly garden centers, because the survival rate of our seedlings is 96%. This testifies to the high quality of our products," Olexandr explains.
If we talk about industrial cultivation for the subsequent processing of lavender, according to Olexandr, at least 5 hectares are needed for it. "In addition, in order to produce lavender oil, processing facilities, the so-called distillery, are needed in the nearest availability, since the plant must be processed within 24 hours after it is cut. Lavender is suitable for oil processing in 2-3 years after seedlings are planted – then the plant can produce oil for the next 10-15 years", – Olexandr explains the nuances of the business, adding that the inflorescences and lavender bouquets can also be sold on the market.
The expert notes that lavender needs to be cut constantly for it not to grow up. "This plant develops in the form of a spherical shape precisely due to the fact that it is trimmed. How seedlings bloom depends on the branching of the bush," the owner of Lavandova Manufactura explains.
Lavender seeds are planted in November. Their germination is affected by the quality of the planting material. Moreover, after germination, the plant needs careful care for about six months.
"As of planting seedlings, there are one-year and two-year material on sale. It is necessary to distinguish them, since large one-year-old seedlings can be sold as two-year-old. In order to see what our competitors offer we sometimes order two-year-old seedlings from them. Thus, we understand their advantages. By the way, once we ordered one-year-old seedlings, and instead we got a 5-year-old bush," Olexandr says.
The cost of one-year seedlings in wholesale (from 500 pcs.) is 15 UAH/1 seedling, and for two-year plants – 24 UAH. "It should be borne in mind that a two-year-old seedling, like a one-year-old one, needs subsequent pruning three times a season. The first pruning of 1/3 of the seedling is made immediately after the seedling overwinters – the plant receives the stress necessary for further development," the owner of Lavandova Manufactura explains.
Before being shipped to customers, the dug out seedlings in the Lavandova Manufactura form a kind of "bouquet" of 20-70 plants and are packed in bags wrapped with scotch tape to exclude air ingress. This packaging allows transporting seedlings for up to 1.5 weeks. Customers are provided with recommendations in the form of infographics on the correct planting and care for seedlings.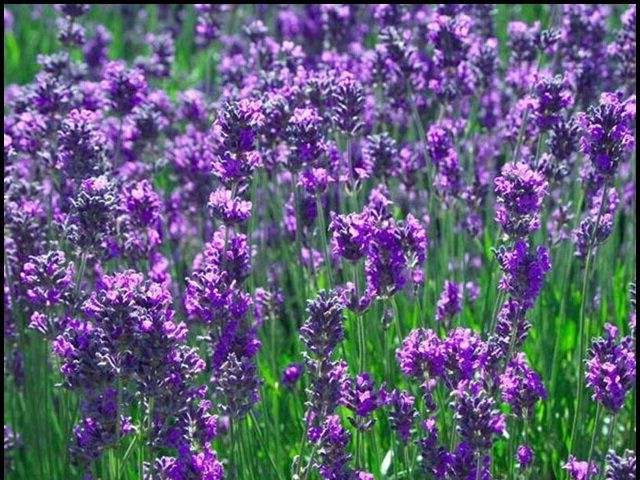 "Cooperation of the lavender market players is inevitable, but the market must be fully developed" 
Olexandr advises potential lavender growers to start growing crops in small areas – about 0.5 hectares. "You will gain experience – you will understand which seedlings tolerate winter well, what care they need, how to approach the cultivation process. There will be mistakes in any case, and it is in small areas that you will learn how to correct them before moving on to industrial cultivation," Olexandr says.
If the seedlings are grown on sandy soil, it absorbs a lot of moisture. Therefore, watering is necessary.
Speaking about the main pests of lavender, Olexandr notes that it is a chafer. In addition, rainbow beetle and slugs are harmful to the plant. There is also a threat of fungal diseases of the plant.
A lavender field requires careful weed control. "For this purpose, we have sprayed our field with herbicide this season. After it the weeds dried up without any harm to the lavender – even if the herbicide got on the lavender bush, the leaves on the plant only turned yellow, but it did not die. Then we cultivated the aisles with a walk-behind tractor, leveled and sowed them with grass. Then there were rains, after which the grass we sown and weeds began to sprout. Thus, we saw that the effectiveness of the herbicide we used was low," Olexandr says.
According to the owner of Lavandova Manufactura, the interest in the cultivation of lavender in Ukraine was fostered by tourist trips abroad – people saw how widespread the cultivation of this crop is, for instance, in France.
"A community of lavender growers is now emerging in Ukraine. Today there are few of them – there are no more than 20 lavender growers. In the future, the market will grow and not only seedlings and bouquets of lavender, but also products of its processing will be in demand. At the same time, cooperation of market players is inevitable, but for this the market should be fully developed," Olexandr sums up.
How to make money in the production of lavender
The unique health benefits of lavender are driving high demand for the plant. Also, lavender is considered a good melliferous plant and lavender honey is expensive – an analysis of trading platforms by the EastFruit team shows that 250 grams of it cost about $ 5.51 in Ukraine. Thus, placing an apiary in a lavender field can generate additional income for the farmer.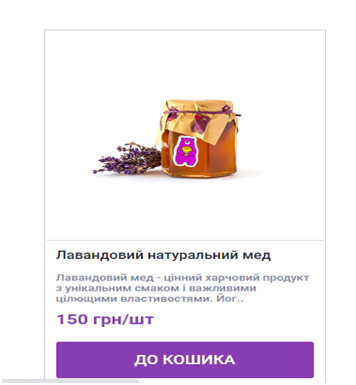 Lavender also has insecticidal properties and is effective against pests such as the Colorado potato beetle and moths. Therefore, small lavender bushes are in demand, they are sold in horticultural centers and markets.
In addition, lavender, as we have already mentioned, is an aromatic plant the dried flowers of which can be sold in bouquets. A bouquet of 100 branches by Ukrainian growers is offered at $ 5.51 on Ukrainian online trading platforms.
The lavender hydrolat or the so-called "flower water", which is widely used in cosmetology and medicine, is also demanded on the market. It is an aqueous solution of bioactive compounds of lavender, which is known for its relaxing, soothing, refreshing and rejuvenating properties. The cost of 100 ml of lavender hydrolate on the Ukrainian market is $ 5.51.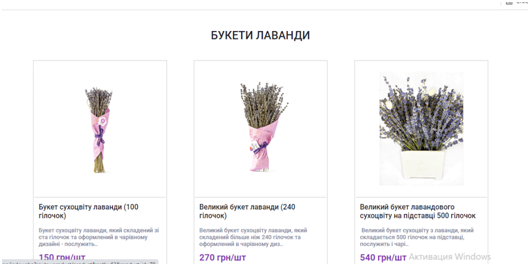 At the same time, the most expensive product of lavender processing is essential oil. The price of 5 ml of oil for cosmetic use reaches $ 2.38 in Ukraine. However, lavender growers point out that fake oil is often sold on the market – natural oil is diluted with a concentrate and sold as "pure" oil.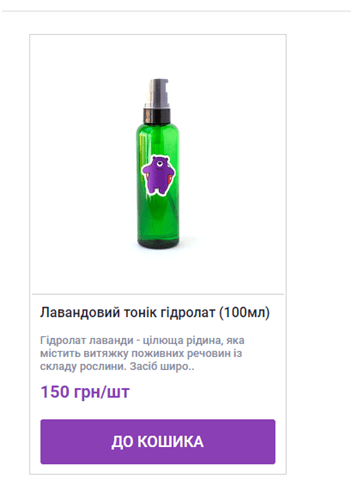 A similar product in Georgian online stores is offered at $ 4.36 per 10 ml, and in Uzbekistan – $ 7.15.
Russian online trading platforms also offer a wide range of lavender products. For example, 100 grams of lavender flowers produced in Tajikistan are sold at $ 2.68.
The business of selling lavender seedlings is also widely developed in the Russian market. The cost of one plant of the Dwarf Blue variety is $ 5.36.
In Moldova, where the climatic conditions are the best suited for growing lavender, selling lavender seeds is widely developed. Medicinal lavender seeds in 0.1 g package are offered to customers at $ 0.36.
The popularity of the "lavender" regions of the world is growing, attracting more and more tourists
Lavender is becoming increasingly popular every year. Lavender festivals are held annually in the French province of Provence, home to fantastic lavender fields. The dates usually depend on the location and period of the lavender harvest. The most famous lavender festivals take place in the villages of Valensole (July 15-20), Digne-les-Bains (early August) and the Saut plateau (mid-August).
For tourists who come to the province, special routes have been developed along iconic lavender places, which are called "Lavender Roads" (Les Routes de la Lavande).
Similar tourist programs are offered, for instance, in Hungary and Bulgaria, which are also famous for their lavender fields. In June 2021, the first lavender festival in Central Asia was held in the Fergana region of Uzbekistan.
The Murodjon Ota farm in Tursunzade (Tajikistan) also relies on the cultivation of lavender. Producers are confident that there are all necessary conditions for growing lavender in Tajikistan.
Tourism should be taken into account when making a business strategy for the lavender business – domestic tourism in various countries is becoming more widespread in the context of the coronavirus pandemic.
Lavender products are widely used in cosmetology and medicine
The plant belongs to essential oil and spice-aromatic crops. All its parts contain valuable essential oil (1.2-2.3%), which is in great demand all over the world as a component of the perfumery, cosmetic and pharmaceutical industry.
There are quite a few components in essential oil, but the main ones are ethers – linalyl acetate and lavender-lyl acetate. In addition to essential oil, tannins, phenylcarboxylic acids (rosmarinic acid and its derivatives), hydroxycoumarins (umbelliferone, herniarin), phytosterols, coumarins and flavonoids were found in lavender inflorescences.
Lavender flowers, as well as essential oil, are included in the European Pharmacopoeia. Preparations from them act as a mild relaxing and sedative agent. Studies have established antimicrobial, anti-inflammatory, fungicidal, insecticidal and acaricidal action.
In medicine, lavender is recommended for sleep disorders, functional digestive disorders, especially those associated with stress and irregular nutrition, irritable stomach syndrome, and is also used for circulatory disorders and rheumatic diseases.
In Bulgaria, lavender is used as a sedative for migraines. In Germany, inflorescences are also used for ointments production. In Austria, leaves collected before flowering are used as a soothing, anti-inflammatory and bile-thinning agent, and together with the flowers are kept in the wardrobe against moths. In Poland, lavender and chamomile are used for hoarseness and bronchitis, and in France, a decoction of flowers is considered a good choleretic and diuretic.
"Lavender growing and processing is almost waste-free production, as almost all its components can be used in food, cosmetics and medicine. At the same time, a well-built marketing and business strategy, the correct selection of varieties and cultivation technologies are the key to success for a lavender producer," Kateryna Zvierieva, an international consultant to the UN FAO says.
EastFruit
---
The use of the site materials is free if there is a direct and open for search engines hyperlink to a specific publication of the East-Fruit.com website.