Do buyers of fresh vegetables and fruits trust online delivery? What is the delivery service shopper's process for selecting vegetables and fruits in supermarkets? What is the share of fruit and vegetable products in the consumer online shopping basket?
EastFruit interviewed Andriy Kurskiy, CEO of the Zakaz.ua food delivery service, which cooperates with supermarket chains in Ukraine, Uzbekistan, and Moldova providing them with additional sales of fruits and vegetables online.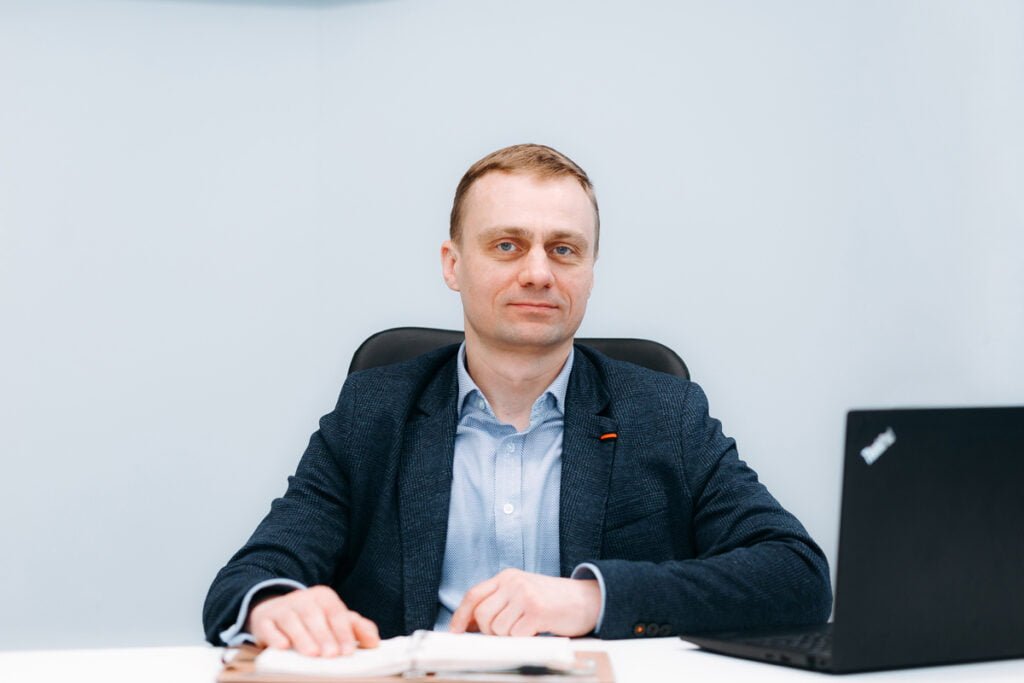 – How did your project start? How long has the Zakaz.ua delivery service been working on the Ukrainian market and in which cities?
In the summer of 2020, Zakaz.ua celebrated its 10th anniversary. Today the service operates in 15 cities of Ukraine. Zakaz.ua started out as a small startup in 2010 and even had a different name. At the start of the project, together with the assemblers and couriers, the team consisted of just over 30 employees and the entire office was run from one small room.
The share of online food sales is 8-10% in the United States, the United Kingdom, and South Korea
– What markets are you currently operating in? In your opinion, where are your grocery delivery services developed better and where are they worse?
For our company, the most noticeable development of service has been in Ukraine. It accounts for the overwhelming majority of completed orders. In addition to Ukraine, the Zakaz.ua service also operates in Chisinau, Moldova and Tashkent, Uzbekistan. We opened the delivery service in Moldova one year and a half ago and in November 2020 for Uzbekistan. Residents of these countries have just started to get acquainted with online food shopping. We still have a lot of work in this direction. Global trends show that grocery delivery is most developed in the United States, the United Kingdom, and South Korea. There, the shares of online sales are 8-10%.
– Which supermarkets do you work with?
We work with all retail chains as our partners. Essentially, Zakaz helps them build an additional sales channel for their products that is user-friendly. Also, it increases the retailer's loyal customer base.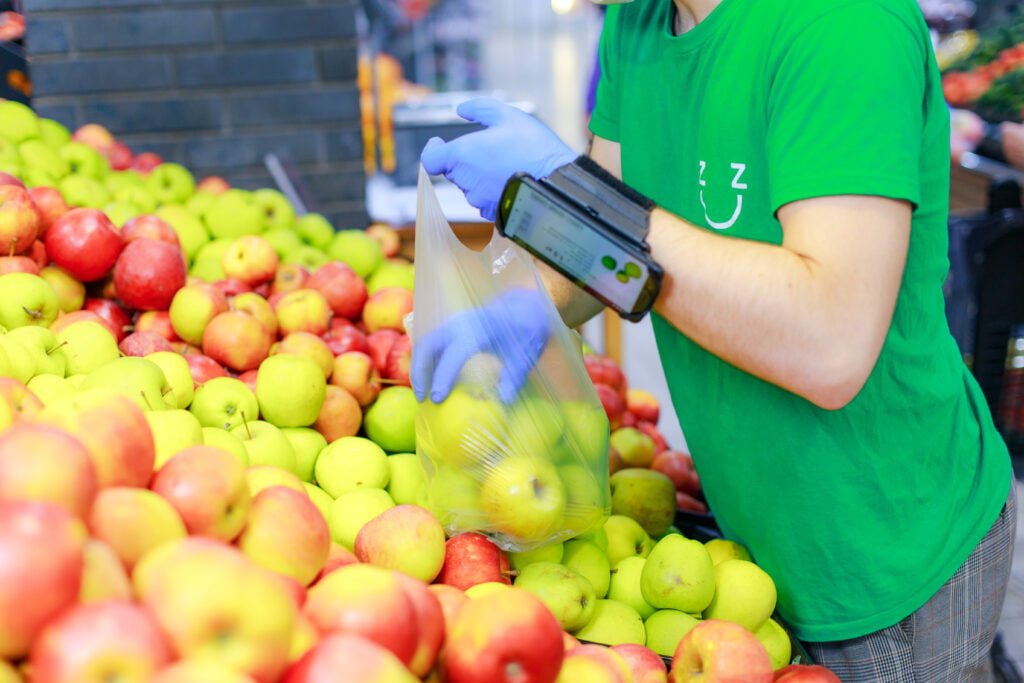 – Your partners are 10 of the most popular players of the Ukrainian retail market today. Who are they and how did you establish cooperation?
In Ukraine, we cooperate with such networks as METRO Cash & Carry, Auchan, NOVUS, MegaMarket, Furshet, Tavria V, VOSTORG, VARUS, ECOmarket, and City Market. However, this was not always the case. Previously, retailers did not fully understand all the advantages of selling goods online. We had to advise them on the importance of launching a website, a mobile application, and organizing the delivery of their goods to customers' homes as well as to offices, cafes, and restaurants. Now, we regularly receive offers to cooperate from retail chains. Also, analysts of the commercial department constantly monitor the markets of Ukraine and other countries so we ourselves are ready to come up with an offer to the retailer at the right time.
– You indicate that the prices for goods ordered by your client from supermarkets do not differ from the prices on their shelves. How do you make money for your business?
We have two main sources of income. First, we receive a commission from retailers for organizing business processes such as processing, assembling, and delivering orders as well as digitizing commodity items and posting them on the site. Second, we make money on the shipping cost that the customer pays.
– What is your shopper selection process of goods after receiving an online order from a customer? Items can vary significantly in price and quality at different chains. What guides your employees in this case?
On our website, the customer chooses their favourite retail chain and goes to that online store to select products. The buyer focuses exclusively on the assortment of a particular supermarket. However, that does not prevent the buyer from also purchasing other categories of goods in different chains by placing several orders.
After confirming the order, our assembler receives a list of products and goes to the sales floor to gather them. We have different instructions on how to select certain positions. The employee checks the expiration dates, the integrity of the packaging, and the type and quality of the goods.
– What is the share of fruits and vegetables out of all the commodity items your service delivers to its customers?
This January, the share of sales for the vegetable and fruit category for all partner retailers amounted to 11.7% of the total basket checkouts.
– What are the most popular fruit and vegetable products ordered through your service? Have you analyzed how consumer preferences change depending on the season, pricing policy, and product quality?
The most popular fruit in any season is the banana. Bananas are preferred by almost 50% of our users: every second user has put them in their basket at least once. In second place are citrus fruits lemons, oranges, and mandarins. Apples are in third place. Avocados are gaining more and more popularity.
User preferences change with the season. In spring, young vegetables are purchased more ofter like potatoes, cabbage, and radishes. In May-June, strawberries come out on top for fruits. In summer, zucchini, eggplants, tomatoes, cucumbers, bell peppers, apples, cherries, peaches, and apricots are popular. In autumn, the popular produce products are pears, plums, figs, persimmons, potatoes, and borsch set vegetables (i.e., beets, cabbage, carrots, potatoes). Citrus fruits, kiwis, and apples are most often added to the winter basket.
– Produce, especially fruits and berries, is perishable so proper transportation to the consumer is important in order to preserve product quality. How does Zakaz.ua ensure this and do you guarantee the delivery of high-quality and fresh goods to your customers?
The service takes care of preserving freshness first and foremost. After the purchases go through the checkout, the goods are packed in boxes that protect them from mechanical damage and then are handed over to couriers for delivery. The process is approximately 3 hours from taking the goods off the shelf to handing over the assembled order to the customer.
Also, we do not forget about quality. Our service's shoppers work in different supermarkets and select products directly from the chain's shelves. They cannot change the assortment available, but they choose the best guided by the rule "I take what I would want for myself." If fruits and vegetables are not of the best quality, then our shoppers contact the customer to offer a replacement.
– Tell us about issues with returned products. How do you handle customer complaints about perishable food delivered?
If the customer is not satisfied with the quality, they can always contact us and we will resolve any issue. The service has its own quality control department as well as a contact centre whose operators answer customer questions on a daily basis.
If the customer finds any defects in the ordered fruits or vegetables received, they call us and we look into the situation. We always try to resolve the issue within 24 hours because perishable food will not lie for a long time. We offer several possible solutions including refunding the cost of products or getting a promotional code for free shipping.
– For your corporate clients, you select offer assortments and products based on the type of their business. Tell us in more detail how such a selection takes place, in particular, when it comes to fruit and vegetable products?
We have developed assortment matrices for each distribution channel and we inform customers about the products relevant to them. If we talk about fruits and vegetables, for example, we send notifications to restaurants about cherry tomatoes, avocados, salads and borsch set products. For offices, they receive messages about apples, pears, etc. We are actively working on automating this process. In the near future, our system will learn to intelligently report not only about potentially interesting products, but also keep track of which products the customer bought and then stopped, and then select the most suitable price offer for them.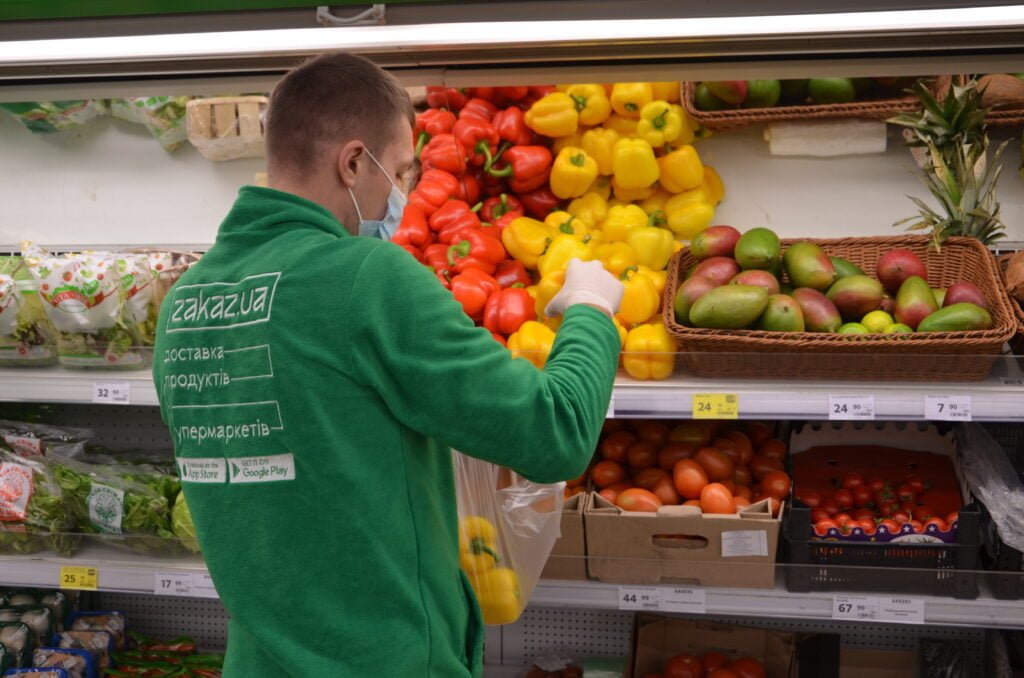 – Did your business turnover increase during COVID-19 quarantine restrictions when services like yours became very popular since consumers visiting stores was impossible? What are the prospects for such projects after quarantine restrictions are completely lifted in the country?
Yes, during the pandemic, the popularity of delivery services has grown significantly and we are no exception. In general, Zakaz.ua began to deliver twice as many orders for the period from March to December 2020 compared to the same period in 2019.
According to various estimates, the share of online product sales in Ukraine ranged from 0.5% to 1% of the total retail market turnover before the quarantine. No, we assume that the online share has grown by at least 1.5 times.
The market itself has great potential as it is growing faster than in Europe. According to our estimates, the volume of the food delivery market reached $100 million in 2020. It is worth noting that we are talking about development in both B2C and B2B directions. The B2B segment has a much smaller number of orders but this is offset by an average check, which is significantly higher than that of retail customers.
– One of your business clients is the HoReCa segment, which suffered the most during the global coronavirus pandemic. Did your service feel the hit also?
Of course, the COVID-19 quarantine measures left an imprint on the B2B sales market. This was primarily associated with the forced closure of HoReCa establishments during strict lockdown periods and the transition to remote work of offices. The first lockdown was accompanied by a redistribution of sales between the HoReCa channel and traditional trade. Since people love to pamper themselves with tasty things and their favourite establishment was closed, the focus shifted to buying more expensive and gourmet products in supermarkets, which in turn began to increase their range of premium products and products of the fresh and ultra-fresh group, in contrast to the ordinary assortment. As for sub-channels, there was an increase in purchases from all kinds of single-product cafes with take-out like deliveries of pizza, sushi, and small coffee shops.
Among offices, services and organizations that buy products for their own needs, and not for the purpose of resale, we noted an activation by charitable organizations that carry out purchases for their wards.
For all of 2020 through February 2021, two spikes occurred in Ukraine. One was at the end of June when most establishments and offices re-opened their doors to guests and employees. The second, as expected, was in December when offices bought gifts and food sets for their employees for the holidays.
– Recently, the Association of Online Delivery Services was created in Ukraine. Could you tell us more about what made the market players unite? What are the goals of the Association?
One of the initiators to create the Association was the commercial director of Zakaz.ua Evgeniy Netreba, who is currently its head. The idea to unite participants in the online delivery market arose a long time ago, but it was only realized in August 2020.
The Association intends to become a platform to exchange experiences among its members, to propose and develop new bills that will contribute to the development of the e-commerce market in Ukraine, and most importantly to protect the interests of users and employees of delivery services.
EastFruit
---
The use of the site materials is free if there is a direct and open for search engines hyperlink to a specific publication of the East-Fruit.com website.