Vanilla is one of the most expensive spices in the world. In 2022 the average 1kg of vanilla beans was $240. Persistent Research estimates that the natural vanilla market will grow at 4.75% annually, with the market size increasing from $2,575.4 mln to about $4,092.2 mln by 2033. Almost 1,800 new vanilla-flavored foods and drinks are registered annually in Europe.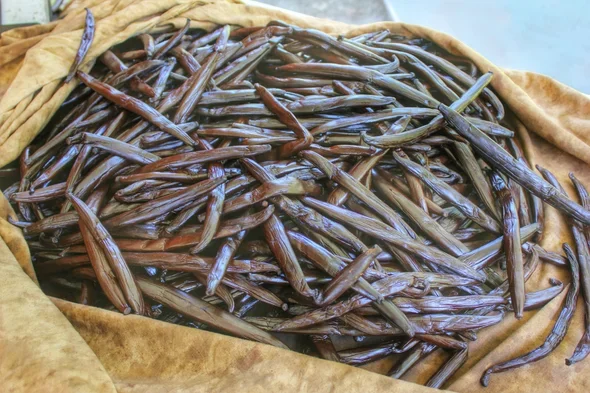 More than 65% of world exports of natural vanilla comes from Madagascar, which annually supplies the world market with 1.5 to 2.4 thousand tons of fermented vanilla pods. This significant fluctuation in export volumes is driven mainly by the traditional growing system based on small farmers and the exposure of orchards to weather conditions such as cyclones, EastFruit informs. Another production difficulty is that vanilla flowers once a year, and if pollination does not occur within 24 hours, the plant will not form the desired pods, and the year will be lost. On the growth and formation of the first flowers, the so-called entry into fruiting, vanilla needs at least three years.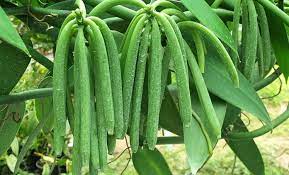 Due to production limitations, natural vanilla is a small part of the world's consumption – less than 1% of the vanillin comes from vanilla beans. Vanillin, the main flavor component of fermented vanilla pods, is synthesized in various ways from pine bark, clove oil, rice bran, and lignin. Rhône-Poulenc, now Solvay, commercialized a pure petrochemical route for vanillin in the 1970s. According to Scientific American, in recent years, of the approximately 18,000 tons of vanilla flavor produced annually, about 85% of vanillin is synthesized from the petrochemical precursor guaiacol, and the rest is lignin.
But consumers' desire for natural products motivated food giants such as Nestle to declare a transition to natural ingredients in 2015, and the coronavirus pandemic has strengthened this trend even more. At the same time, only consumers of the G7 countries can pay for a natural product – the leader in the import of natural vanilla is the USA (1.9 thousand tons in 2022), France (1 thousand tons), Germany (340 tons), Canada (400 tons), Japan (56t). Also, about 200 tons are imported by the Netherlands and about 100 tons – by Belgium.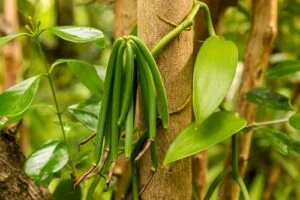 "A market willing to pay for a unique product that cannot be grown naturally in major consumer countries makes vanilla a promising candidate for vertical farming," said Kateryna Poberezhna, FAO International Consultant. "And while the main consumer of vanilla is the food industry, there are already commercial projects in Europe to produce vanilla in a controlled environment that has found a gastronomic niche. Such projects' advantages are production regardless of external weather factors and proximity to the consumer."
Kateryna Poberezhna will talk about the success factors of vertical farms during the conference "HortiTech: the latest digital technologies for fruit and vegetable business – opportunities for Moldova," which will be held on May 25 in Chisinau.
For example, Koppertcress produces vanilla pods in a greenhouse in Westland, Netherlands. The company manufactures natural ingredients for gastronomy, including aromatic plant sprouts (cress), edible flowers, and now vanilla. Interestingly, consumers, who are restaurant chefs, have the option to choose vanilla beans of different readiness – both fresh green and fermented, which was not possible before the production went under the roof.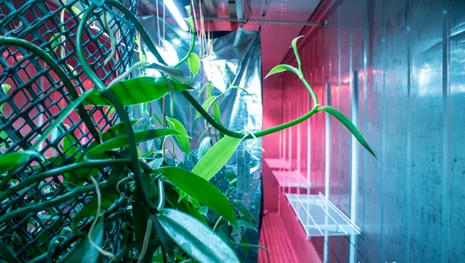 Photo credit: VertiFarmDaily
Another company experimenting with vanilla production is Dansk Vanilje. This is a farm in Denmark that plans to grow vanilla indoors. The project currently occupies a container fitted with LED lighting, ventilation, heating, and dehumidification systems to create the perfect environment for vanilla orchids. The Danish market for vanilla is quite large, according to manager Ann Sophie Forssling, recently interviewed by VertiFarmDaily, and vanilla beans are sold in almost every supermarket. The usual price for one is 120-150 crowns ($18-22).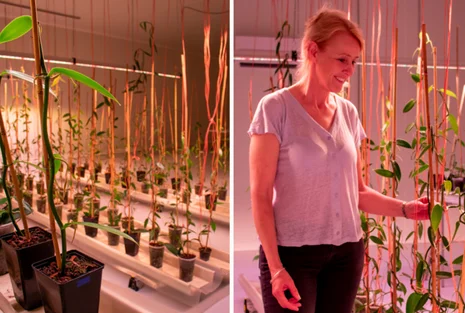 Photo credit: VertiFarmDaily
"But despite the solution of many issues with production and traceability of the production chain, maintaining tropical conditions in a controlled environment is quite an energy-intensive process. Considering that it takes three years before the first vanilla flowers, the risks are growing significantly considering the energy crisis in Europe. Although, after the first flowering, the crop can be harvested regularly," commented Mārīte Gailīte, expert of the LATVIJAS DĀRZNIEKS association. There are also questions about labor costs, which are expensive in Europe. The vanilla production is a rather labor-intensive process."
Mārīte Gailīte will reveal the topic of the main mistakes that vertical business owners make during the conference "HortiTech: the latest digital technologies in the fruit and vegetable business – opportunities for Moldova," which you can register for here.
EastFruit
---
The use of the site materials is free if there is a direct and open for search engines hyperlink to a specific publication of the East-Fruit.com website.