Potatoes are a very important product for the Ukrainian economy because they create a higher added value than grain crops. In order for a Ukrainian to consume grain, it still needs to be processed. Moreover, grain is a product primarily oriented towards the export market. At the same time, potatoes are a product that is still focused primarily on the domestic market.
This opinion was expressed by the President of the Ukrainian Horticultural Association (UHA) Taras Bashtannik, commenting on the blog of People's Deputy, Chairman of the Parliamentary Subcommittee on Improving the Structure of Public Administration in the Agro-Industrial Complex Oleg Tarasov "Parliamentary potato pancakes for farmers – instead of helping to overcome the consequences of drought", which was published today by AgroPolit.
Note that in the blog, the author criticized the allocation of UAH 160 million in support of Ukrainian potato growers, as proposed to the Government by the Agrarian Committee of the Verkhovna Rada in the draft State Budget for 2021. According to the author, these funds should be used to compensate for the losses of farmers who grow grain crops and whose farmland has been affected by the current drought.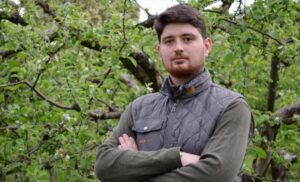 According to SEEDS.org.ua and Fruit-Ukraine.org, Taras Bashtannik, after studying such proposals of the MP, identified several issues.
In particular, is there a transparent and proven mechanism for compensating for losses in the cultivation of grain and how to determine the amount of losses and lost profits? Against this background, there will certainly be abuses, Taras Bashtannik is sure.
In addition, as the UHA president notes, according to statistics, the amount of arable land in Ukraine is 42.7 million hectares. If we assume that at least one third of producers suffered from drought, then this is equal to 14.2 million hectares. In this case, another question arises: what is the point of directing UAH 160 million to compensate for losses on the above area, because this is equal to 11 UAH/ha.
"Today there are a lot of producers who grow potatoes inefficiently. Moreover, for two years now we have been importing products from Russia and Belarus, and this year, at the beginning of summer, we started importing potatoes from the Netherlands, and now imports from Poland have also begun. This is due to the fact that in Poland prices and consumption of potatoes by HoReCa and processing segments have dropped significantly due to quarantine lockdowns. Accordingly, large volumes of potatoes 'put pressure' on prices, which fall below the cost price."
In these conditions, in order to meet the challenges of international markets, Ukraine needs to develop a powerful, competitive sector of professional production, storage and processing of potatoes. This will allow the Ukrainian manufacturer not only to engage in highly efficient production, but also to create added value, which will create new jobs and fill the budgets at all levels. In addition, after the start of potato processing, we will be able to carry out import substitution in the processing area. In particular, in the segment of french fries, the consumption is growing at a high rate and is stimulated by urbanization, the development of IT, the acceleration of life," Taras Bashtannik believes.
According to the UHA president, if Ukraine can replace imported products of this type and export processed products, then the efficiency of agricultural production of potatoes in terms of 1 hectare will be ten times higher than that created by cereals as raw materials. He also noted that the statement about the uselessness of support for the Ukrainian potato industry is unconfirmed by real calculations, because in fact this is a market that forms several billion hryvnias of trade turnover.
Taras Bashtannik also noted that UAH 160 million, which is planned to be allocated to support such areas as storage and processing of potatoes, is actually a small amount on the scale of the industry, because the average investment in 1 ton of vegetable storage is 250-300 euros. That is, we are talking only about building capacities for storing 16,000 tons of products, which, with a potato yield of 70 t/ha, are able to preserve the harvested crop from only 228 hectares.
UHA Development Director Kateryna Zvereva notes that when in the context of support for Ukrainian potato growers it is said about storage facilities, it should be understood that we are talking about their construction.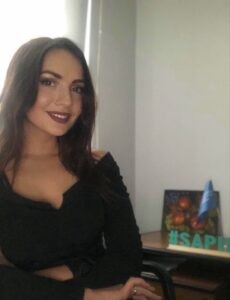 "As you know, 1 UAH of investment in construction creates 3-4 UAH of additional GDP in related industries. In addition, storage facilities are needed not only to simply build them and store products in them, they are a necessary link in the processing chain. Indeed, during the off-season it is necessary to have a certain stock of products so that the processing facilities are not idle. Thus, people will receive wages, and our exports will develop," the UHA development director believes, adding that the unprofessional approach to the industry by the people's representatives, who, without having studied the issue at all, make statements about the uselessness of state support for potato growing is very disappointing.
She also noted that the production of potatoes is a high-margin business, which occurs when there is a complete chain – from production to processing.
"This is the kind of business that needs to be supported, not unprofitable directions in advance. Moreover, against the background of overproduction in Poland, we need support for the potato industry because more powerful economies will maximize its development. For example, in the EU in the near future, 8 billion euros will be allocated to support potato growers. Accordingly, having received this money, European farmers will be able to survive difficult times, retaining their capacities in order to aggressively sell their products on our own market in the future," Katerina Zvereva expresses her opinion.
Taras Bashtannik, commenting on the expediency of directing funds to compensate farmers affected by the drought, noted that this is, of course, a terrible natural disaster.
"But you need to understand that it is inevitable in the absence of irrigation. Therefore, one should not rely on our good land and agro-technological methods, but we must engage in agricultural insurance in advance and invest in insurance products, in the creation of drip irrigation systems for crops and plantations. There has always been drought in the south of Ukraine, and in some regions there are no years at all when it is absent. But the people there have learned to combat this problem by investing in irrigation. The fact that this year the drought affected the central regions of Ukraine indicates, in particular, that the producers were not ready for this phenomenon. In fact, we must admit that the climate has changed significantly, and it will continue to change. Therefore, droughts will recur in central Ukraine over the next 10 years," the UHA president said.
He also noted that, of course, state support of the industry alone will not solve all the issues of Ukrainian potato growers.
"The problem is more global and requires a comprehensive solution. Therefore, the UHA proposal is to study the issue and hold a broad discussion on the development of potato growing with representatives of specialized associations; the Ministry of Economic Development, Trade and Agriculture; and the Agrarian Committee of the Parliament," summed up Taras Bashtannik.
EastFruit
---
The use of the site materials is free if there is a direct and open for search engines hyperlink to a specific publication of the East-Fruit.com website.