"Many mistakes are made when creating wholesale markets for fruit and vegetable products," cautioned Andriy Yarmak, an economist at the Investment Centre of the Food and Agriculture Organization of the United Nations (FAO) during the first international online business forum "Infrastructure of Agrology" held on August 4, 2020. The event was organized by the Agrologistics company and the EastFruit project was an information partner.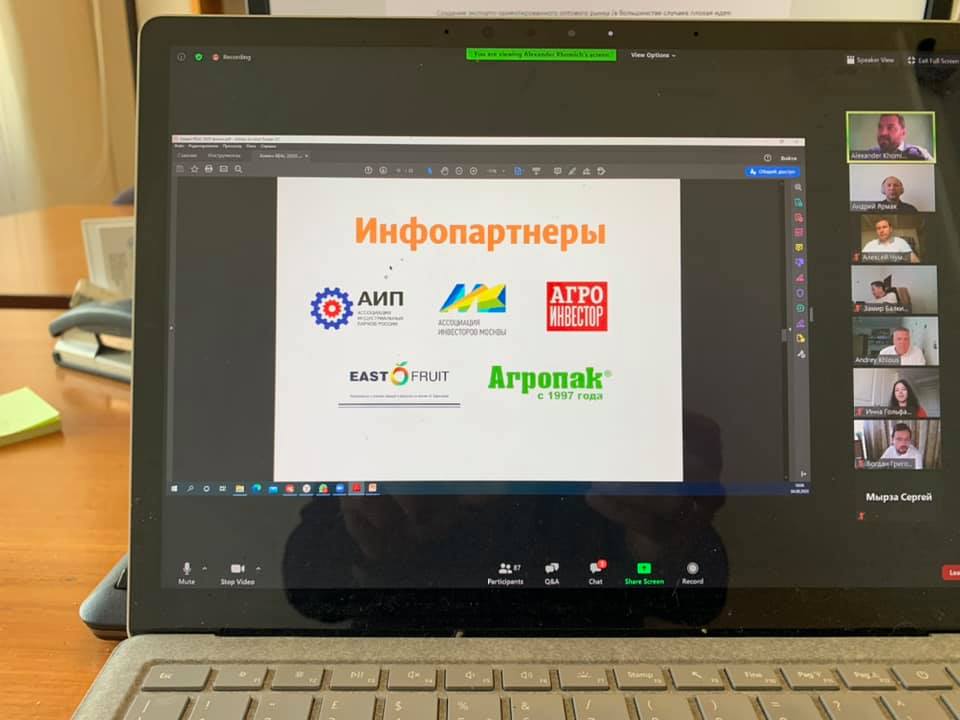 Mr. Yarmak further clarified that the reason for this is the rapidly changing modern world, but that an investor needs to understand when creating this type of logistics infrastructure there are no dogmas and rules here except for the need to carefully analyze commodity flows and the structure of the consumption of fresh products (e.g., vegetables, fruits, meat, fish, dairy products, and perhaps even fresh flowers). "When creating a wholesale market, you need to clearly understand how it will help radically change people's businesses. I mean an increase in profits not by 5-15%, but at least twice. Only with this outcome will such businesses be able to survive."
In his presentation during the online business forum, Andriy Yarmak elaborated in detail on the most common mistakes in creating wholesale distribution centers (i.e., wholesale markets). Yet, he also said to keep in mind that not all of these become errors, sometimes there are exceptions. Highlights from his presentation are listed below.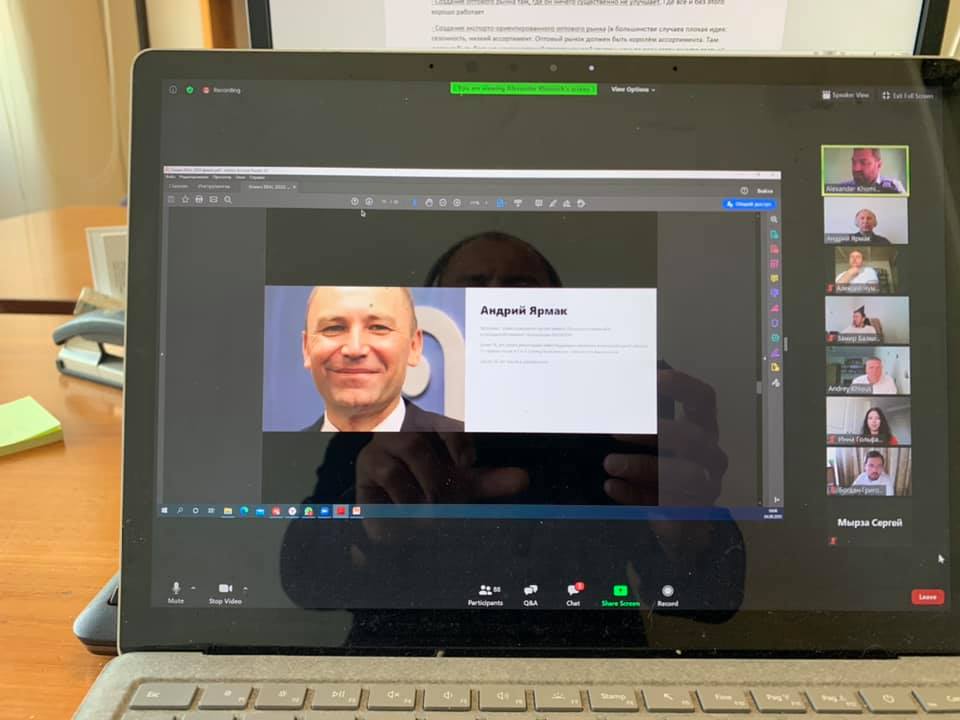 For agricultural logistics, you must always "re-invent the wheel."
"The most common mistake one can make is to copy wholesale markets of other countries. Everyone thinks that it is enough to build a market in, for example, Kazakhstan following the example of a successful market in France and that there is no need to 'reinvent the wheel'. However, in matters of agrology, such a 'wheel' must always be re-invented. The same applies to the construction of two wholesale markets in two cities of the same country. In this case, these markets will also work differently."
The best place to have a market is where trade was already taking place.
"The second, most common mistake is constructing a new market in a more favorable location in the opinion of the owner than where the original market was already located. This often leads to a big disappointment for the market owners since the best place, in fact, is where the trade was already taking place. "In order to move the wholesale market to a new location, in most cases, it would be necessary to close the old place of trade."
New markets must be an improvement from the old and well attended.
"In addition, creating a wholesale market where it does not significantly improve anything is another mistake. For the wholesale market to work, it is necessary that many buyers and sellers arrive on the first day, which is the most difficult task. Otherwise, no one will return there."
Avoid creating export-oriented markets.
"Another mistake that I see all the time is the creation of export-oriented markets. In most cases, such projects are doomed to fail. Especially if such a market is not located in the economic area of, for example, the European Union. Indeed, as a rule, export-oriented markets have a certain seasonality where trade is carried out for 2-3 months in a year. The rest of the time they simply stand idle. In addition, there is a very limited range of products in such markets."
Read also: Planning the infrastructure of the fruit and vegetable market (wholesale markets, storage facilities, distribution centers): Top 10 mistakes (blog)
Follow the consumer, not the production.
"The main rule when creating logistics infrastructure facilities is that they should follow the consumer and be as close as possible to the consumer, not to production. This mistake is made by many and quite often."
Information is the main wealth of the market – it must be monitored.
"Many owners fail to monitor prices, assortment, and volumes of trade in products; or they do not do it very well and do not know how to use this information. In fact, if you know how to use it, you can improve and create a very interesting business for both product manufacturers and customers."
Unnecessarily creating trade infrastructure in the wholesale market is a mistake.
"For example, if an uncooled apricot from Armenia reaches Moscow well, then you should not assume creating capacities for cooling fruits and vegetables in the wholesale market will be lucky for your business because its price will not change from this. Such type of infrastructure must be as close to production as possible because if you want to refrigerate products on the wholesale market, then nothing good will come of it if you do not cool them as soon as possible after harvesting. Otherwise, it can only worsen the quality of the product. It is a mistake to create a product development infrastructure on the market."
Avoid creating wholesale markets in small towns with an undeveloped HoReCa segment.
"You shouldn't think that every city needs its own wholesale market. Wholesale markets are regional structures."
EastFruit
---
The use of the site materials is free if there is a direct and open for search engines hyperlink to a specific publication of the East-Fruit.com website.