President of Tajikistan Emomali Rahmon received the heads of the CSTO and SCO member states on the premises of the Government of the Republic of Tajikistan.
On the premises, an exhibition of agricultural products and national dishes of Tajikistan was organized. Various agricultural products were displayed in a special style on each alley.
Dozens of types of Tajik fresh fruits were presented: grapes, stone fruits,  high-quality dried fruits, nuts and almonds, raisins, pistachios and citrus fruits.
The heads of state and other honorary guests got acquainted with the wide opportunities and resources of Tajikistan in the production of fruits, vegetables and dried fruits, as well as traditional dishes.
EastFruit invites you to admire a great presentation!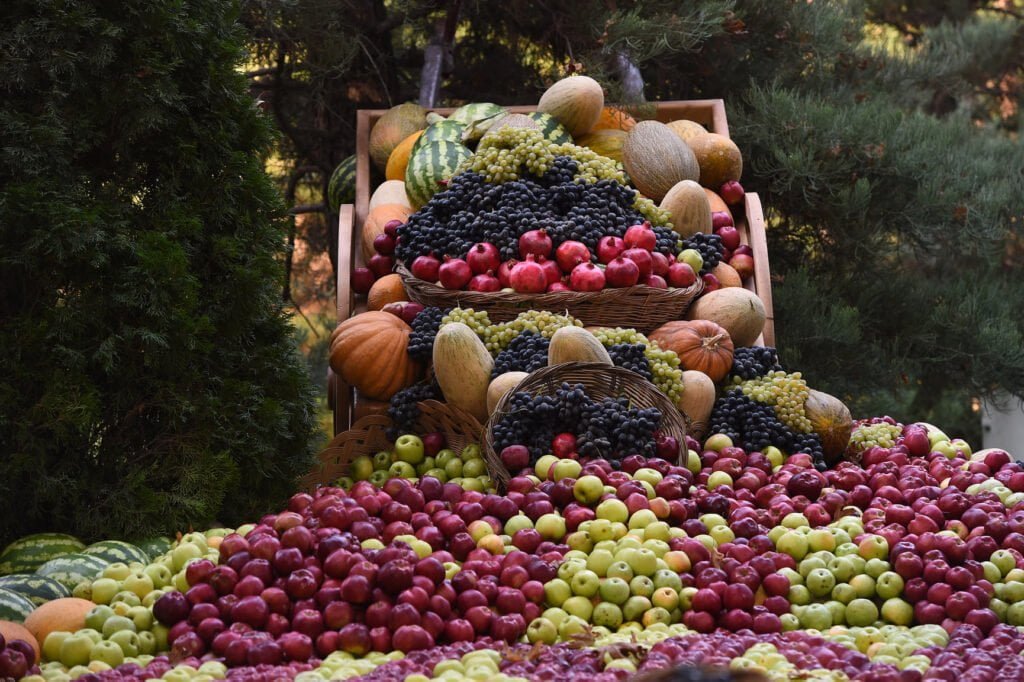 *Photo from the official website of the President of the Republic of Tajikistan
EastFruit
---
The use of the site materials is free if there is a direct and open for search engines hyperlink to a specific publication of the East-Fruit.com website.