Georgia has a modest production of lemons compared to mandarins. Moreover, Georgia is a net importer of lemons, while mandarins are among the main exported agricultural commodities in the country. The 2021 season has been fruitful for Georgia in terms of mandarin yields and exports despite quality issues.
According to official data, 1 500 tonnes of lemons were produced in Georgia in the 2020/2021 season, which is 35 times less than the production of mandarins in the same season. Georgian lemons are mainly used for local consumption. The harvest starts in mid-November and is sold on the market until June.
Why do farmers prefer the production of mandarins? EastFruit answered this question.
Lemons are traditionally grown in Georgia – there are orchards in the regions of Samegrelo and Adjara that are over 50 years old, but their production is small. Farmers consider the less favorable climate for growing lemons compared to mandarins to be the main reason for this. Lemon trees are damaged at -2.5°C, thus, farmers used to cover the trees in the winter. Today they are mainly grown without covering, in the open field. Only a few farmers in the Samegrelo region grow lemons in high tunnels in order to get several harvests per year from remontant varieties (Meyer). Notably, the Meyer variety which is so popular in the countries of Central Asia is best adapted to local climatic conditions.
In Central Asia, the Meyer variety is grown in Tajikistan with a production of about 12 000-15 000 tonnes per year. In addition to Tajikistan, lemons are produced in Uzbekistan.
The Meyer variety has been produced in Georgia since the last century. The owner of a nursery in the Samegrelo region, Zaza Kharchilava, sells only Meyer, because the variety is popular among local farmers, and consumers are used to it. In the 2021 season, his nursery had only 300 unsold seedlings out of 2000. One seedling costs about 4-5 GEL ($1.32-1.65).
Zurab Inaishvili decided to invest in a new lemon orchard. He started planting it in 2016. Today, the farmer has a total of 800 trees, from which more than 3 tonnes of Meyer lemons were harvested in 2021. The farmer usually starts selling lemons in the spring, as prices are higher during this period.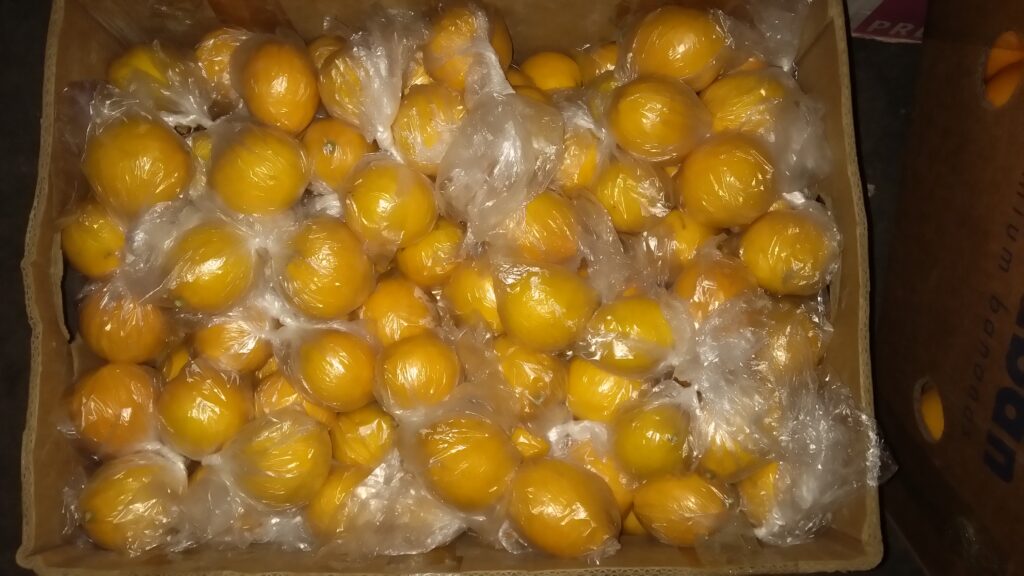 "When the harvest season starts, prices for lemons can be even lower than for mandarins, so it is unprofitable to sell them right away. We keep them until May. To do this, we wrap 2-3 lemons in a plastic bag and put in a dark place, which ensures long-term storage. Based on previous experience, I hope to sell them at 3 GEL/kg ($0.99) in the spring," Inaishvili said.
Along with local production, Georgia imports lemons all year round, mainly from Turkey. The increase in lemon imports coincides with the start of the export season in Turkey, where the harvest begins with the Meyer variety in mid-August and continues until November, depending on the variety.
95% of lemons imported to Georgia in 2021 came from Turkey. Other supplier countries were South Africa and Argentina. From November 2020 to June 2021, Georgia imported 2 214 tonnes of lemons.
Today, wholesale prices in Georgia for both imported and local lemons fluctuate in the range of 1.5-2 GEL/kg ($0.49-0.66).
EastFruit
---
The use of the site materials is free if there is a direct and open for search engines hyperlink to a specific publication of the East-Fruit.com website.