On February 8, 2023, the Georgian Hazelnut Growers Association held an annual conference in the Georgian capital of hazelnut production – Zugdidi. The aim of the event was to present the annual report to the members of the association, donors, and the non-governmental sector.
According to Merab Chitanava, Chairman of the Executive Board of the Georgian Hazelnut Growers Association (GHGA), they are currently working primarily to improve the quality of Georgian hazelnuts.
"The quality of hazelnuts is our top priority for the next few years. The fight against the marble bug is not over yet, so producers must keep working hard. We plan to increase the average kernel yield to 47% (now 32%) and increase the yield to 2 tonnes per hectare," said Mr. Chitanawa in an exclusive interview with EastFruit.
One of the elements to improve safety and quality is the traceability system. The association is working to implement a traceability system in the hazelnut supply chain. "Thanks to USAID funding, we have launched a pilot project and created a demo version of an online platform for all participants in the supply chain, from farmers that will promptly submit data on work on the site, a warehouse where hazelnuts are stored and dried, to processors that blanch hazelnuts or produce a paste. The tracking technology is based on the blockchain ecosystem. Our goal is for any consumer in the EU (and most of the Georgian hazelnuts are exported to the EU) to be able to scan the QR code "produced in Georgia" with a phone and see where, how and by whom the raw material for this product was grown, Merab Chitanava commented. — This project will help us have a stronger position in the European retail market. At the end of 2022, we signed a memorandum of cooperation with ATCO Group, which is one of the world's leading food system suppliers. Thanks to this collaboration, we have customers in the EU market who are interested in traceable products and are willing to pay more."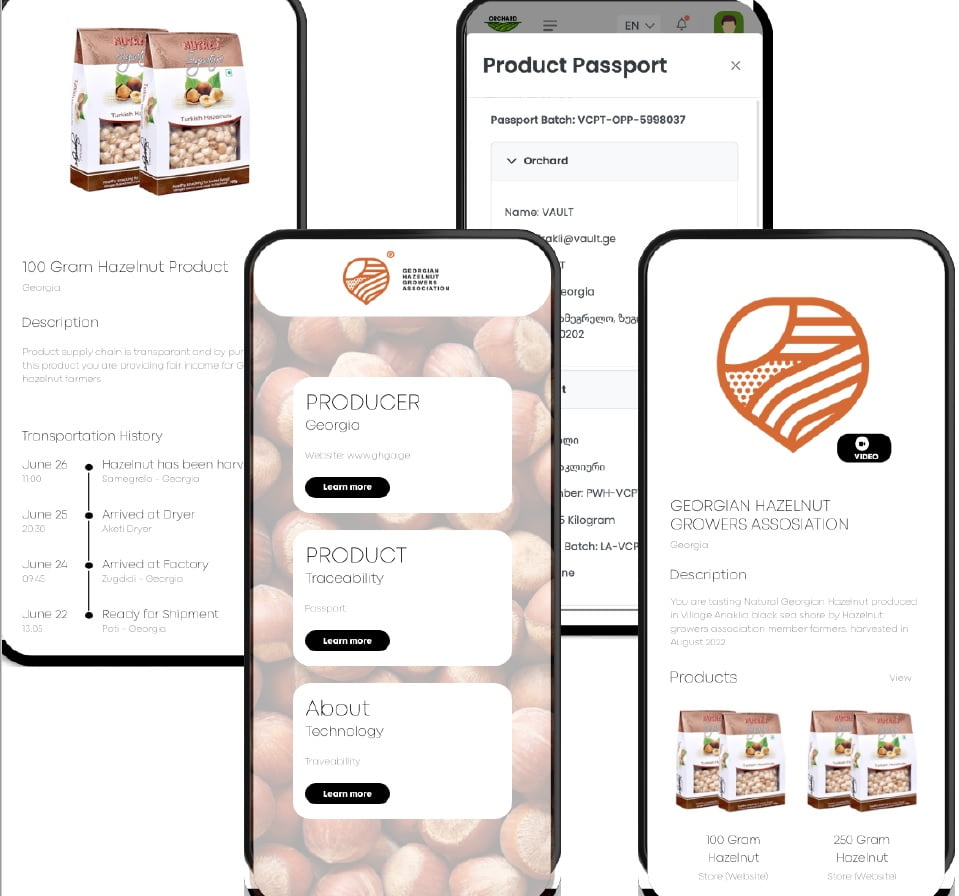 Read also: Georgia buys record-high volumes of walnuts despite the recent improvements in production
The production chain currently includes 75 000 ha of fruit-bearing hazelnut plantations, which employ 70 000 farmers, 9 warehouses where hazelnuts are dried and stored, and about 60 processing plants.
The Georgian Hazelnut Growers Association was established in 2013. Now, there are about 30 000 members, united in 2 886 working groups.
EastFruit
---
The use of the site materials is free if there is a direct and open for search engines hyperlink to a specific publication of the East-Fruit.com website.