The Georgian company GlenBerries LLC, a producer of fresh and frozen fruits and vegetables, has launched a new development project for 117 hectares of greenhouses in the Khoni municipality of the Imereti region in Western Georgia. Here, the company will grow vegetables and fruits as well as create enterprises for their processing and flash-freezing.
Rafael Magalashvili, the co-founder and executive director of GlenBerries, told EastFruit that the company has already acquired the land. The development project will be implemented in stages. In 2021, it is planned to equip greenhouses on 52 hectares and start construction of the second, larger enterprise. The total cost of the project is 30 million lari ($9.1 million) according to preliminary estimates.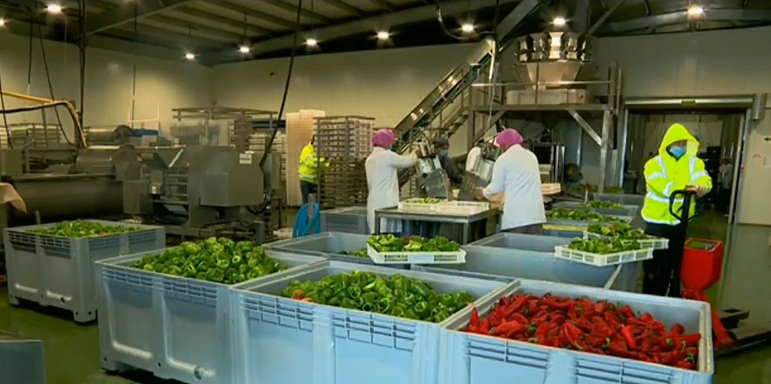 Read also: Georgian Glenberries: large order from the United States for frozen vegetables and plans to expand the raw material base
Before the project in Imereti, all production facilities of the company were located in the Kareli municipality of the Shida Kartli region. In 2018, with government support, GlenBerries opened an enterprise that included refrigerated storage designed to store 1200 tons of fruits and vegetables annually with flash-freezing equipment, which made it possible to process 10 tons of products daily as well as other relevant infrastructure. In various villages of the municipality where the company's land is located, it uses greenhouse technology of cellophane tunnels (hothouse with protective insect screens) and, in the open field, it grows strawberries as well as various vegetables used for raw materials in its processing enterprise. Currently, a total of 31 hectares are allocated for strawberries and a few more hectares for vegetables. At the moment, the construction of greenhouses for another 10 hectares is underway.
Read also: Dugili co-founder thinks Georgian cider could conquer local and world markets
The end products for the company are frozen fruits and vegetables (using flash-freezing) which nearly 100% of products are exported. The main export markets are the United States and Israel.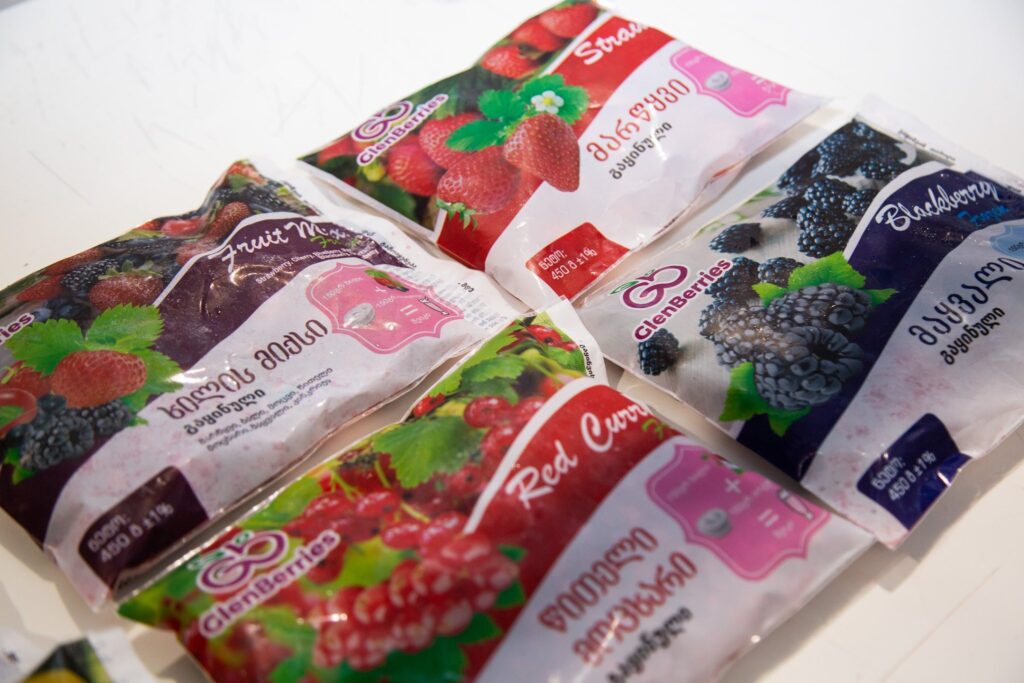 Mr Magalashvili said the past year for the company was difficult. The main problems arose not with the sale of products, but with their production due to a shortage of raw materials.
"2020 was a very bad year for us. Naturally, our raw materials alone are not enough for our production and we purchase them from local farmers. Last year, we were unable to purchase enough raw materials of the proper quality and quantity to fulfil all available orders from the United States and Israel, with which we have established long-term cooperation. Taking into account this problem, we will try to expand our own raw material base as much as possible. Therefore, we are now building new greenhouses with an area of ​​10 hectares in Shida Kartli, which will be ready very soon, and we plan to develop 52 hectares in Imereti this year," said Rafael Magalashvili.

Due to the high demand for frozen strawberry exports, a portion of the new 117 hectares will be allocated specifically for strawberries. "Also, we will plant blueberries there as our frozen blueberries are also in great demand and fresh berries are expensive on the local market. We plan to grow broccoli, cauliflower, spinach, and other vegetables in the new territory," notes Rafael Magalashvili.
Project completion for an onion and garlic processing facility turned out to be a problem for the company. The final products were to be peeled, packaged and frozen vegetables. The company planned to commission this factory and the building of which has already been completed. But at the end of 2020, the company is still awaiting a bank loan of 3.5 million lari ($1.1 million) required to complete the project. "We are currently working on preparing the guarantees required by the banks," said the co-founder of GlenBerries.
EastFruit
---
The use of the site materials is free if there is a direct and open for search engines hyperlink to a specific publication of the East-Fruit.com website.