The season of greenhouse and imported tomatoes in Georgia is coming to an end. For now supply of seasonal tomatoes grown in high polyethylene tunnels has increased, soon open ground tomatoes will appear on the market and accordingly, prices will decrease further.
How do greenhouse producers assess the past season and what are the expectations of the producers of open field in the upcoming season?
Source: east-fruit.com
The local tomatoes in Georgia are available almost all year round, however, the largest amount of local production appears on the market in June, when the season kicks off in high tunnels, and then proceeds with open field tomatoes.
In winter and early spring, Turkish tomatoes dominate the market. Accordingly, prices reach a maximum in January-February and a minimum in August and September. This trend in price change is typical for both red and pink tomatoes, although the price of pink tomatoes exceeds the price of red ones all year round. According to EastFruit monitoring, wholesale prices for pink tomatoes in 2019-2020 were about 50% higher than prices for red tomatoes. Last year, the minimum price for both pink and red tomatoes was set in September, with an average wholesale price of 0.7 GEL/kg ($0.22) for red tomatoes and 1.37 GEL/kg ($0.43) for pink tomatoes.
The largest greenhouse complex in Georgia belongs to Georgian Agro House Ltd., whose products are known to customers under the brand name Planta.
Planta grows red, pink and cherry tomatoes in the greenhouses. The harvest begins in September and continues until June. From September 2020 to the present day, the company has sold 1,500 tons of tomatoes, which is almost equal in quantity to the 2019-2020 yield, although due to the pandemic there have been changes in sales of packaged vs unpacked (wholesale) products. According to company representative Luka Sturua, sales of packaged vegetables including tomatoes have grown by about 20% this season, while sales of unpackaged ones have declined. Planta's unpackaged products are mainly sold in agrarian markets.
Sturua notes that demand for their products, including tomatoes, has declined this year on agricultural markets due to the pandemic, as their main wholesale buyer is the HoReCa sector.
Tomato production in greenhouses will be finished at the end of June and will resume in September, although in July-August the company plans to purchase tomatoes from local farmers and thus not stop supplying packaged tomatoes to the market. Sturua notes that in the summer season, the company buys from the population only pink tomatoes that meet the company's quality requirements, but high-quality red tomatoes and cherry tomatoes are rare.
High tunnel tomatoes are mainly produced in regions Kvemo Kartli, Samegrelo and Imereti and are available on the market from April to late autumn. Now the market sells mainly tomatoes produced in Kvemo Kartli and Samegrelo, season soon starts in Imereti too. In the western regions, mainly pink tomatoes are produced, and in Kvemo Kartli both pink and red varieties. One of the largest tomato growers in Kvemo Kartli is Abaz Musaev, who owns 4 hectares of greenhouses where he grows pink tomatoes and works only with large buyers. Musaev started harvesting in April. Now Musayev sells pink tomatoes at 3 GEL / kg, ($0.92) noting that this year prices are about one GEL lower than last year. Musaev attributes the low price to lower demand due to the pandemic and a possible increase in supply this year. Although it is worth noting that due to the high quality that can be achieved through the advice of a specialist invited from Turkey, the price of tomatoes from this manufacturer is usually higher than the market.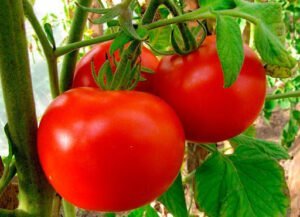 The planting of mostly red tomato seedlings in open field in Shida Kartli began in May, and the first harvest is expected in August. Farmers assess the last season negatively, claiming that local prices fell to 0.4–0.7 GEL / kg, ($0.13-$0.22) which made it unprofitable to harvest tomatoes.
Levan Guraspashvili is one of those who decided to plant fewer tomatoes this year. Last year, the farmer had 23 hectares of tomatoes, and this year he only cultivates 8 hectares. Considering the high production costs (8-10 thousand GEL per hectare) and the unsuccessful last year's season, the farmer no longer dared to produce large quantities of tomatoes, although, in his opinion, prices could be better this year, as other farmers around him have also reduced the area under the tomatoes.
EastFruit
---
The use of the site materials is free if there is a direct and open for search engines hyperlink to a specific publication of the East-Fruit.com website.