The EU, one of the main markets for oranges from Egypt, sharply reduced the volume of purchases in the 2021/22 season, EastFruit reports. Egyptian exports to the EU fell to the lowest level in at least five years and were 25% lower than in the previous season.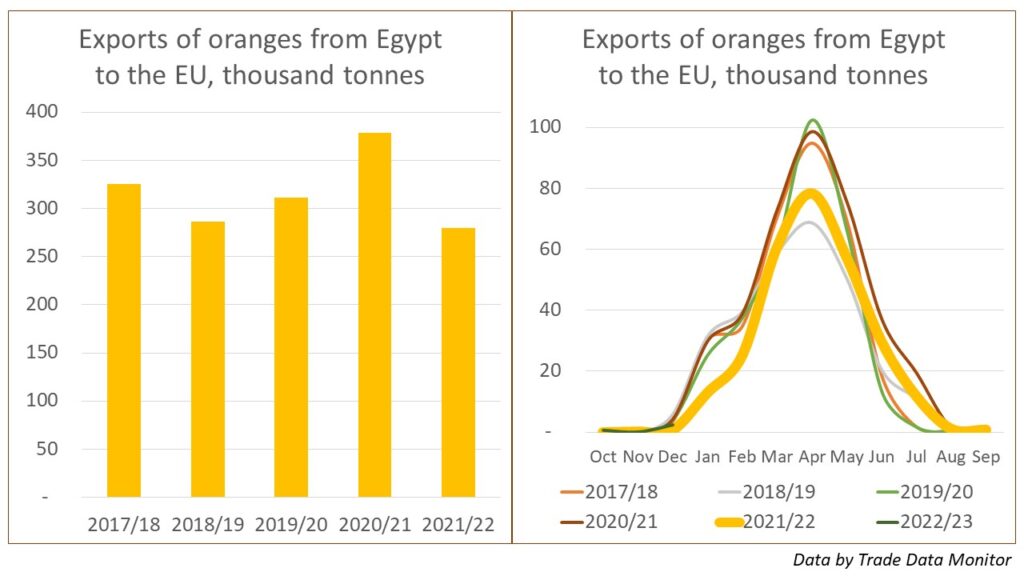 The EU, along with Russia and the Middle East, is one of the three key markets for Egyptian oranges, and the drop in exports there has been a rather heavy blow to the local industry. In total, the EU countries and the UK imported only 280 000 tonnes of oranges from Egypt in the 2021/22 season, which is 14% less than the average for the previous four seasons.
Read also: Egypt became the fourth largest supplier of frozen strawberries to the US in 2022
The drop in exports of oranges from Egypt to Europe was caused by two key reasons, and one of them will be able to contribute to the restoration of exports in the current season.
Firstly, the weather conditions for growing oranges in Egypt in the 2021/22 season were unfavorable for local producers. Temperature fluctuations during the flowering period of trees affected the formation of fruits, which was the main reason for the drop in yield.
Secondly, due to the growth of global prices for fertilizers, local producers were unable to provide the required volume of them, which also had a catastrophic effect on the harvest. Since March 2022, other production, trade, and logistics costs have also increased in the country due to the rapid devaluation of the Egyptian pound, which has fallen in price by half over the past 12 months!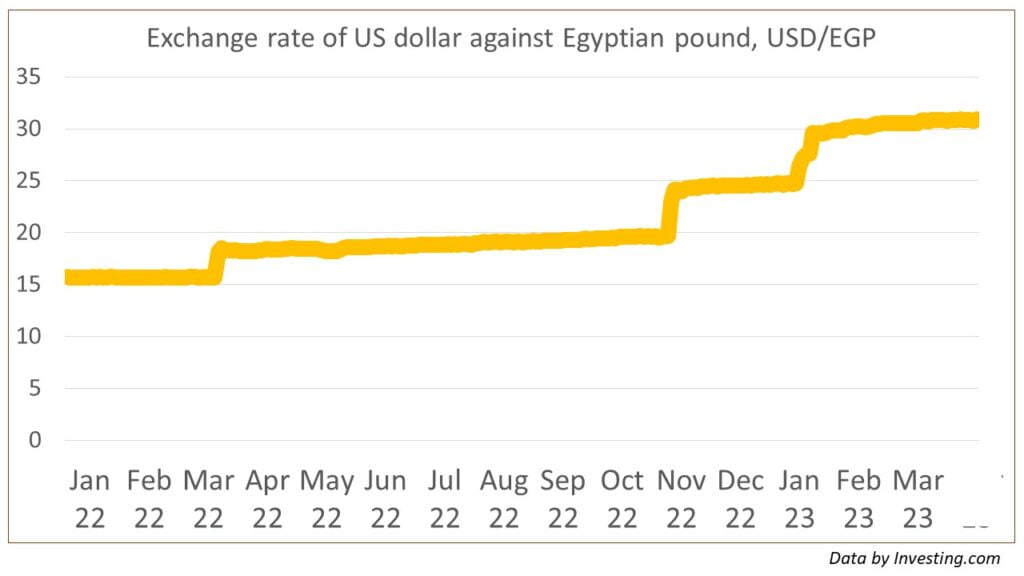 Nevertheless, it is the devaluation of the Egyptian pound that has every chance of becoming a help in the growth of fruit exports from the country in the 2023/24 season, including exports of oranges, because it makes local products more attractive in terms of prices for importers. Naturally, this will become possible only if the use of imported components and agricultural chemistry is optimized in local production.
There are prerequisites for this in the segment of oranges – the weather conditions for production were much more favorable this season, and there were no problems with the formation of fruits in the country. Egyptian exports may also be supported by a drop in the production of oranges in Turkey and Spain, which arrive on the market a little earlier than Egyptian ones. Thus, the harvest of oranges in Spain decreased due to the heat, and in Turkey, frosts during the flowering period were a negative factor.
EastFruit
---
The use of the site materials is free if there is a direct and open for search engines hyperlink to a specific publication of the East-Fruit.com website.