Dovcha first appears on supermarket shelves of Uzbekistan and Tajikistan in March – the long-awaited fruit of the new harvest, one of the very first fruits of the new harvest. This fruit's prices are high at 16,199 Uzbek soums for a 100-gram package in a supermarket, or about $17 per kg.
This fruit is called "dovcha" in Uzbekistan and "gura" in Tajikistan. It is one of the most beloved fruits in Central Asia countries. Many children in Ukraine or Moldova are also very fond of it – though strictly now allowed to eat. Daria Ilyina, a consultant to the Food and Agriculture Organization of the United Nations (FAO) from Uzbekistan, notes that this fruit is "the taste of childhood". After a long winter, it is the first fruit of the new harvest that children pick directly from the trees.
Let's not torment readers who have never heard these names. This well-known fruit is apricot, but an unripe apricot, very young and green. This product, which is a forbidden treat only for some children in Ukraine and Moldova, is in great demand in Central Asia countries. Not only children enjoy it, but also adults consume it with pleasure. It is trendy among women and children, according to Bakhtiyor Abduvokhidov, FAO consultant from Tajikistan. Large quantities of green apricots are sold in bazaars and even in some supermarket chains.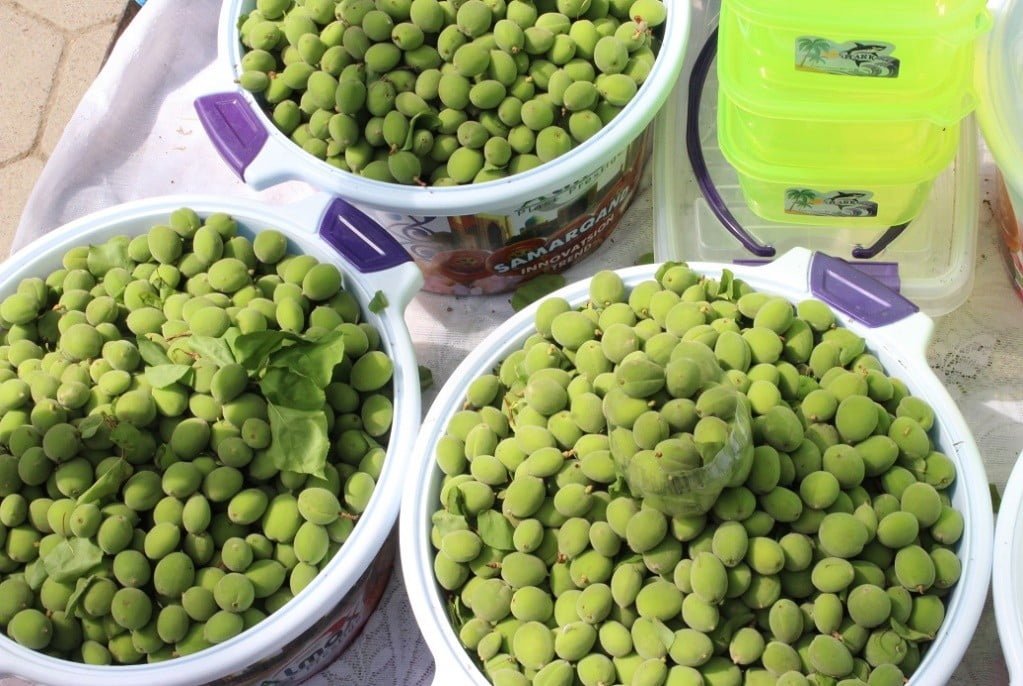 There are also many ways to consume this product in Central Asian cuisine. It is simply chewed to freshen the breath or consumed as a snack sprinkled with salt. Give it a try – you'll love this crisp, refreshing taste!
Many people pickle dovcha (gura) or make jam out of it. It can be used to make a delicious soup or as a salad ingredient in March-April. Many also freeze dovcha and there are even commercial offers from freezers that offer IQF dovcha. Dovcha is a top-rated product full of vitamins, but, at the same time, it has a low glycemic index and low-calorie content. However, it is essential not to drink fresh dovcha with water to avoid digestive problems.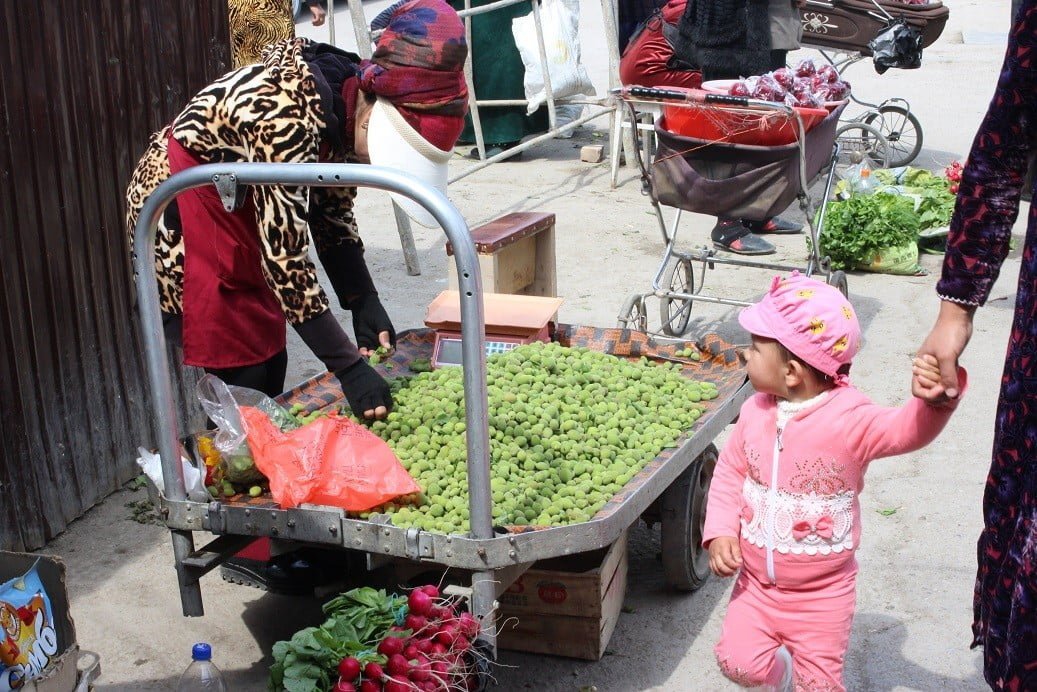 Dovcha is a very convenient product for farmers who grow apricots for the fresh market since they often have to thin out the harvest to get large and well-lit fruits. Therefore, green apricots plucked simultaneously can bring considerable revenue because they cost more than ripe apricots! Selling green apricots is an excellent opportunity to extend the sales season over time, which always positively affects the company's cash flows.
Could this be a business opportunity for Ukraine and Moldova? Will the residents of these countries like this product? Will there be pioneers in this business? Let us know what you think of this business idea in the countries where green apricots are not a popular commercial product but grown in significant volumes.
EastFruit
---
The use of the site materials is free if there is a direct and open for search engines hyperlink to a specific publication of the East-Fruit.com website.