The Georgian supermarket chain Daily, which is represented mainly in Western Georgia, plans to open 50 new branches by the end of 2023 with the support of the Bank of Georgia and the EBRD.
Under the partnership agreement signed recently by the Daily with the Bank of Georgia and the EBRD, the total cost of the project is more than 11 million GEL ($4.1 million), which will be fully used to open new stores, the Bank of Georgia said.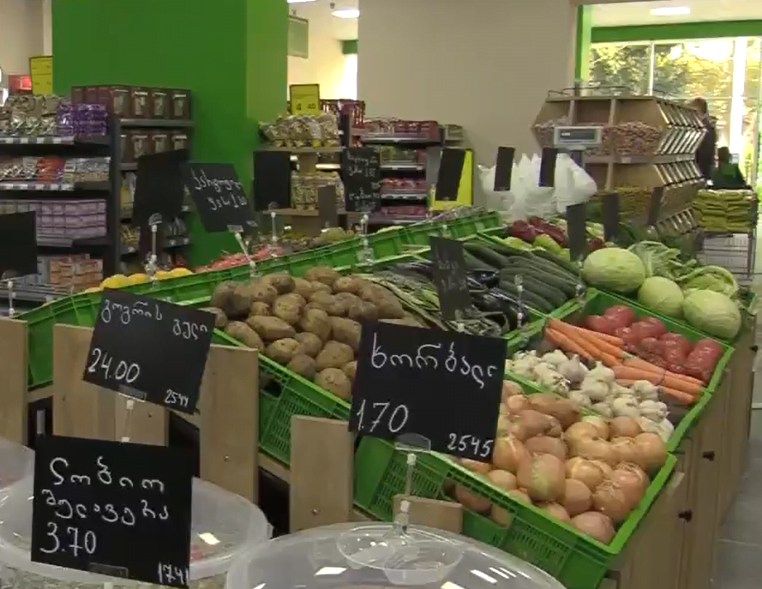 "We are pleased that, with the assistance of the Bank of Georgia and the EBRD, we will open new stores in Western Georgia. Daily has been operating since 2013 and has implemented several projects with the Bank of Georgia. To date, the chain unites 158 branches in total. Of these, 1 store is in Tbilisi, 16 are in Eastern Georgia, and 141 are in Western Georgia. By the end of 2023, another 50 new stores will be added to them," said David Kukhalashvili, director of the Daily company.
He noted that in the new branches, as well as now in the existing ones, the Daily's own line of dishes and confectionery production will be presented.
Otar Svanidze, Director of the Corporate Banking Department of the Bank of Georgia, expressed confidence that the opening of new Daily supermarkets under the agreement "will help strengthen business, create new jobs and stimulate the economy."
EBRD Regional Director for the Caucasus Catarina Bjorlin Hansen said that the EBRD intends to conclude a grant agreement with Daily.
"We are glad that we are supporting the business, which is a large employer in the regions, especially in Western Georgia. Along with financial support, the Skills in Business and FINTECC grant agreements will be signed between the EBRD and Daily, which will help the company to employ young people, improve the skills of staff and retain a skilled workforce," said Catarina Bjorlin Hansen.
EastFruit
---
The use of the site materials is free if there is a direct and open for search engines hyperlink to a specific publication of the East-Fruit.com website.