Ukrainian gardeners, who in the face of increasing competition in the market in recent years have constantly faced a decrease in average prices for cultivated berries, are finally rewarded in 2020. "That would always be so!" is the most common phrase that was heard from Ukrainian berry pickers last week when almost all berries appeared on the market at the same time and their prices were announced.
EastFruit analysts decided to analyze the price situation for each type of berry.
Strawberries were served in bulk on average at 50 UAH / kg ($1.9 per kg), and this was for an average quality berry. If there were premium quality berries and in the appropriate packaging, even more than 70 UAH / kg ($2.6) could be obtained. Thus, the average wholesale price of strawberry was 65-70% higher than a year earlier and this is in high season! In comparison, in neighboring Poland, prices are almost 60% lower than in Ukraine.
Ukrainian frosts did not start the freezing season of garden strawberries because of the too high price of berries. As a rule, the lowest price for berries on the market is reached in mid-June. Last year, the average price of berries for the fresh market by June 15 fell to 25 UAH / kg ($ 0.9) and this was the lowest point, after which prices began to rise. However, this year, prices at the same time were two times lower.
It should be noted that on Sunday, June 21, 2020 prices for berries in some regions still fell to the level of 25 UAH / kg, but high-quality berries were still sold at 30 UAH / kg ($ 1.1) on average. Moreover, prices leveled off and were almost identical in all regions of Ukraine.
Raspberries in Ukraine last week sold well at an average of 150 UAH / kg ($ 5.6). A year earlier, the price of early raspberries at the same time was about 90 UAH / kg ($ 3.3). That is, they were 40% lower. Of course, far-reaching conclusions cannot yet be drawn from this, because the season cannot yet be considered as begun since only small quantities of the earliest raspberry varieties enter the market. However, even with these volumes you can make good money.
"Raspberry in 2018 was a disappointment for farmers, who then suffered losses for the second year in a row due to overproduction and extremely low prices. Often raspberries were sold in the mass harvest season at 10-12 UAH / kg (40-50 cents per kg). Therefore, many got rid of raspberry plantations, and, at the same time, the capacity for freezing berries sharply increased. Thus, supply decreased and demand increased. Accordingly, already in 2019, raspberries again became a very profitable position," explains Andriy Yarmak, an economist at the Investment Department of the Food and Agriculture Organization of the United Nations (FAO).
Nevertheless, despite the good previous season and the high price start, not everyone is sure that raspberry prices will remain at a high level throughout the season. According to analysts of the APK-Inform: Vegetables and Fruits project, raspberries suffered less from frost in the spring of 2020 than other berries. Therefore, it is expected that the situation will not get worse.
Blueberry is the most profitable berry culture of Ukraine in recent years. That is why so many new blueberry plantations are being laid. By the pace of expansion of areas under blueberries, Ukraine is among the world leaders. The blueberry season in Ukraine has just begun, but the first prices are very pleasing to farmers. The price 350-400 UAH / kg ($ 13-15 per kg) was set by those who were able to harvest blueberries first. Nevertheless, as with raspberries, experts are very cautious in forecasting prices for blueberries, given the expansion of areas in the country and a decrease in the purchasing power of the population.
The season of mass sales of blueberries in Ukraine this year is expected to begin in early July and will last until the second half of August.
Blackberries are now sold in Ukraine at an average of 150 UAH / kg, like raspberries, and prices have already begun to decline actively. This berry is becoming more and more popular due to the increased access of Ukrainian gardeners to the best varieties of foreign selection, which are characterized by large-fruited, high palatability, and high productivity. Accordingly, an increase in blackberry production in Ukraine is also expected this year, and it cannot be guaranteed that prices will be just as favorable during the active harvest season.
Haskap, despite many skeptical reviews from those who first planted this berry, continues to gain popularity in Ukraine. Demand for haskap seedlings is still very high. However, in 2020, this berry was severely affected by frosts, therefore, despite the rapid growth of areas, its production may not increase significantly. Prices so far remain at a very favorable level for manufacturers, which is from 220 to 300 UAH / kg ($ 8.2-11.2), depending on the variety and volume of the batch.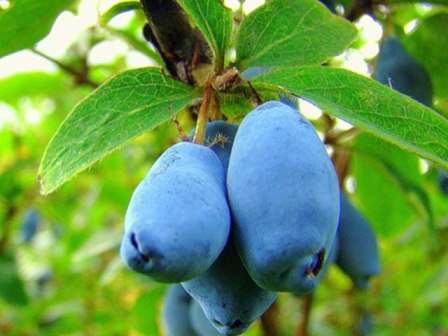 Black currants, red currants, and gooseberries are also available on the market. The wholesale prices for these berries range from 60 to 80 UAH / kg ($ 2.2-3.0). At the same time, the price for red currants is on average 10-15 UAH / kg lower than for black currants. There is a lack of information about how much these berries have suffered from frost. Therefore, it is difficult to predict the development of events in this market.
It should be noted that the berry season in 2020 shifted by an average of 7-10 days due to the cold spring. Of course, the prices were affected by frosts, which greatly reduced the production of early berries, as well as stone fruits, primarily cherries, and apricots. Although already this weekend, on June 20-21, prices for late-season cherries, which gardeners began to harvest, began to decline sharply. Already today, cherries could be bought in bulk at prices starting from 20 UAH / kg (75 US cents), which means that the price has already dropped below last year's level. A year earlier, at this time, cherries were sold on average at 25 UAH / kg.
Thus, it is possible that a decrease in the price of cherries will be followed by a dynamic decrease in the price of berries.
EastFruit
---
The use of the site materials is free if there is a direct and open for search engines hyperlink to a specific publication of the East-Fruit.com website.