The agricultural company Qapchugay mevalari (Fruits of Kapchugay) from the Altyaryk district of the Fergana region of Uzbekistan began to sell fresh table grapes in modern convenient packages, for which it set up production for packaging fresh grapes using the latest Italian equipment, EastFruit experts report.
"The look, quality and design of a product are important in its positioning on the market, as well as in increasing interest in it from buyers. Our customers like grapes in such convenient packages weighing 0.8-1.0 kg, they have more confidence in the quality of products," says Husanboy Sanginov, a representative of the company.
Thus, now "Altyaryk grapes" are exported in such modern packages. This provides a beautiful view, high-quality and longer storage of goods, and also improves its transportability, the press service of the Fergana region administration said.
Altyaryk district of the Fergana region of Uzbekistan is called the vineyard of the Fergana Valley, there are vineyards in the yards of almost every house. The name "Altyaryk grapes" has already become a kind of brand in Uzbekistan. This area is also one of the leaders among the regions of the country in terms of grape exports. The expected export volume of table grapes from the Altyaryk region in the 2022/2023 season is over 30 000 tonnes. According to EastFruit experts, this could amount to 12-15% of the total export of grapes from Uzbekistan at the end of the season.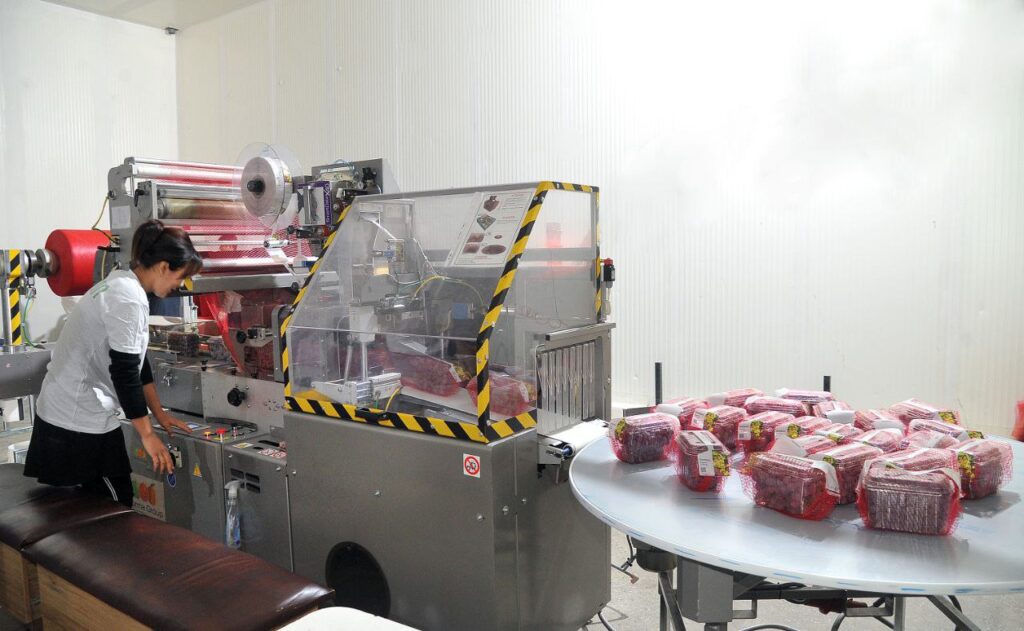 Altyaryk district also has a well-developed infrastructure for storing fresh fruits and vegetables – there are 83 refrigeration complexes with a total capacity of 68 800 tonnes.
According to representatives of the agricultural company, if the expected economic effect of the project is justified, they plan to expand production and start packing cherries, apricots and nectarines exported from Altiaryk district of Fergana region next season.
Photo: press service of the administration of the Fergana region of Uzbekistan
EastFruit
---
The use of the site materials is free if there is a direct and open for search engines hyperlink to a specific publication of the East-Fruit.com website.