Georgia`s Natural, a major Georgian producer of organic fruit , vegetable juices and canned food, plans to launch a new line by the end of spring – organic kombucha made from berries and root vegetables.
Georgia`s Natural is a subsidiary of the diversified Aromaproduct LLC, focused on the production of premium quality organic fruit and vegetable products. Products of the Georgia`s Natural brand are mainly exported and presented in the markets of 40 countries around the world. At the GulFood 2021 exhibition held in February in the UAE, the company became a finalist of the Gulfood Innovation Awards 2021 in the category "Most Innovative Drink". EastFruit spoke with Georgia`s Natural representative Yana Polevanskaya about the company's activities, trends and demand for organic products.
– Tell us about Georgia`s Natural kombucha – how will it be manufactured and for which markets will it be oriented ?
– Our organic kombucha will include three types of drink at this stage – produced from rose hips, from a mix of rose hips and several types of berries, as well as turmeric and ginger. It will be healthy, full of vitamins and made in compliance with all organic production standards. Kombucha will be brewed with rosehip infusion, which is undergoing a fermentation stage. We plan to introduce it to all the markets where our products are already present.
– Name at least a few countries where the company's products are exported to …
– I can list them all. These are Japan, China, South Korea, Mongolia, USA, Canada, Great Britain, Germany, Netherlands, Austria, France, Italy, Greece, Cyprus, Israel, Jordan, Spain, Hungary, Poland, Bulgaria, Romania, Latvia, Ukraine, Russia, UAE, Saudi Arabia, Qatar, Taiwan, Singapore, Malaysia, Vietnam, Australia, Fiji Islands, countries of South Africa and South America.
– What is Georgia's Natural range of products today?
– All Georgia`s Natural products are organic and certified according to international standards. These are, in particular, organic cold-pressed juices from vegetables, fruit, berries, purees and sauces from fruits, berries and vegetables, drinks such as "Sider" – made from the juice of apples or pears or several types of greens, with the addition of apple cider vinegar. A few months ago, berries and vegetables frozen with the IQF (Individual Quick Freezing) technology were added. We use wild strawberries, blueberries, currants, raspberries, plums, blackberries, mulberries, grapes, apples, pears, apricots, pomegranates, melons, watermelons, pumpkins, beets, carrots, red cabbage, etc. as raw products. In addition, we sell fresh organic fruit and vegetables – seasonally, in retail packages.
– Please tell us more about Georgia`s Natural – the history of its creation and current production …
– The history of the company began with Aromaproduct LLC, a diversified company that has been working since 1996. At the end of the 90s, the founders of Aromaproduct, based on the results of market research, concluded that the international market gives special preference to natural and organic products, and then the company began developing in this direction. In 2006 it founded Georgia`s Natural LLC, which produces exclusively organic products.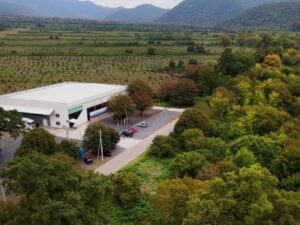 Today Georgia`s Natural is an export-oriented group that includes: operating organic farms, harvesting wild crops, controlling the quality of organic raw materials, processing them and creating premium quality products. Currently, Georgia`s Natural owns organic farms with a total area of ​​300 hectares in the Kvareli region (Kakheti region, Eastern Georgia). There is a high-tech enterprise for the processing of fruit and vegetable raw materials in the same region. The juice bottling and canning process is carried out at our second facility located in Tbilisi.
All stages of production, including growing and harvesting of wild crops, raw products processing, storing and releasing final products, comply with organic production standards: EU/NON-EU (organic standard for the European market), NOP/USDA (organic standard for the US market), JAS (organic standard for the Japanese market), KOC (organic standard for the South Korean market). Compliance with the standards is monitored by the international certification body Kiwa BCS Öko-Garantie GmbH (Germany). The company also holds FSSC 22000, Kosher/OU, Halal/IFRC ASIA certificates.
The company initially set a goal to ensure that the Georgia`s Natural becomes an internationally known brand of premium quality organic products, and Georgia is perceived as a country with good potential for organic farming, harvesting of wild crops and organic production.
– What products of the company are in the greatest demand on the international market?
– Today the greatest demand is for organic pomegranate, cherry and dogwood juices. Fruit and vegetable cocktails produced following the company's signature recipes are also popular.
– Which drink was awarded at the Gulfood Innovation Awards 2021?
– These are our signature cocktails. Fruit and vegetables contained are selected according to ì flavor combinations and color. We have cocktails in yellow (pumpkin, mango, banana), pink, green, etc.
– Where can Georgia`s Natural products be bought in Georgia?
– They are presented in our brand stores in Tbilisi and Batumi. In addition, last year we have started developing the concept of "organic bar". These are special stands on the territory of hypermarkets and other large objects, where about 80 types of our organic juices can be tasted, both in bottles and glasses (there are conical flasks for bottling juices at the bar), optionally with ice. Other products of the company can be bought in such bars. There are seven of our "organic bars" in operation now.
– Have there been any problems in the company's work last year against the backdrop of the Covid -19 pandemic, and what are your plans for this year?
– 2020 was a rather difficult year for Georgia`s Natural, as well as for other companies. Logistics issues were especially problematic, but our company worked in an emergency mode and practically managed to timely fulfill orders to foreign partners. Over the past period of the pandemic, the demand for organic products in the world has increased, I think, because the population has begun to actively follow a healthy lifestyle, preferring heathier products. In our opinion, this trend will continue in 2021. Accordingly, we plan to continue developing our organic farming, expanding the range of products and sales area. In particular, this year we want to start introducing the concept of an "organic bar" in various countries where we are widely represented. In addition to drinks in standard containers (glass bottles of 200, 300, 750 and 1000 ml), we also plan to launch the production of fruit and vegetable shots – juices in small bottles "for one sip". Our plans for the near future also include a start of the production of organic dried fruits and organic dried fruits frozen with the IQF technology.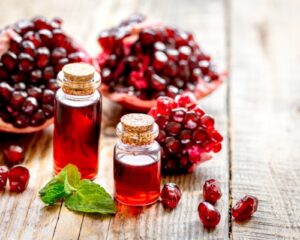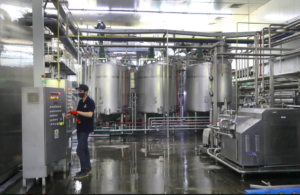 EastFruit
---
The use of the site materials is free if there is a direct and open for search engines hyperlink to a specific publication of the East-Fruit.com website.